"The Road, Winter"
booktryst
Yes, I have a bucket list.
One of the items on it is this:
"Take a horse-drawn sleigh ride with my sweetheart."
(sigh). So romantic!
The name Leroy Anderson may not be familiar,
but his 1948 song, "Sleigh Ride" is a favorite of many.
"It'll nearly be like a picture print by Currier and Ives.
These wonderful things are the things we'll remember all through our lives!"

Enjoy these Currier and Ives lithographs,
which picture idyllic life in winter's snow-laden countrysides.
Oh. And sleighs, too.
"Central Park in Winter"
asthecrowflies-raven
"Winter Morning in the Country"
easyart
"The Sleigh Race"
harnesstracks
"American Homestead Winter"
bittsandbytes
"A Spill Out on the Snow"
passionforthepast
"Frozen Up"
magnoliabox
"Central Park, Winter"
paulasserendipity
"Bringing Home the Logs"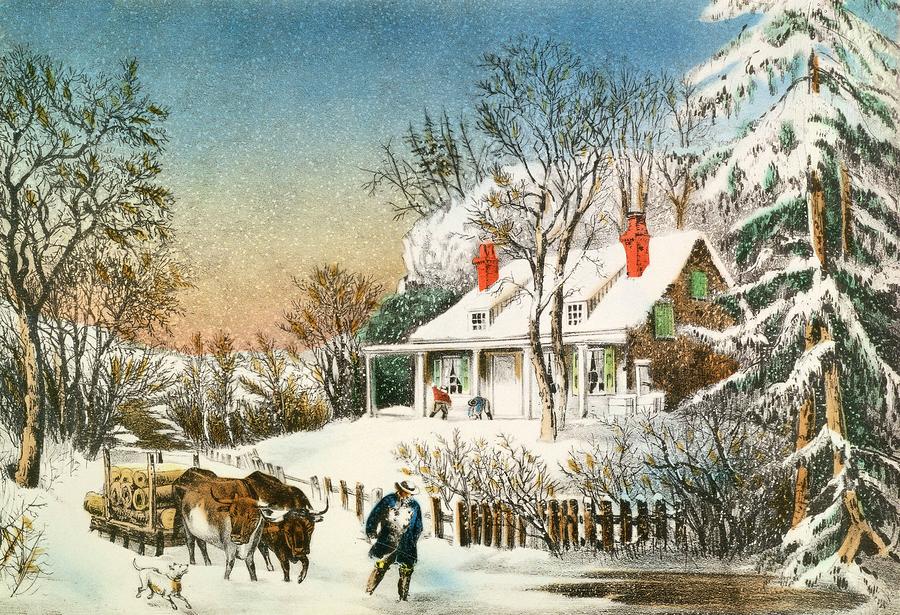 fineartamerica