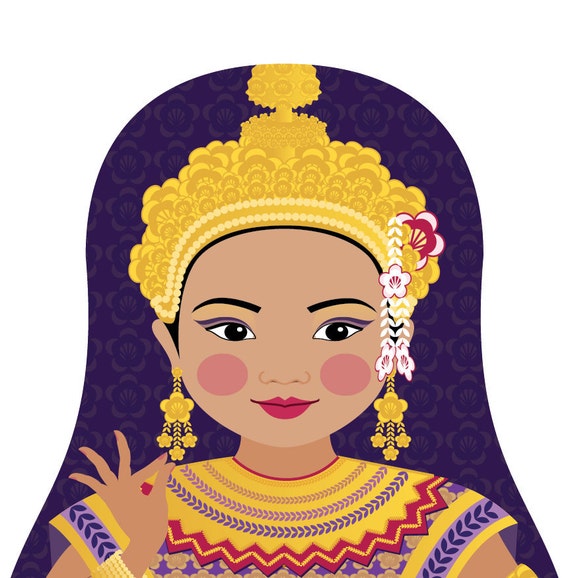 Thai Dancer
Are you familiar with Matryoshka?
They're the hollow, Russian nesting dolls, carved from wood
in descending sizes so they fit inside each other.
After illustrator Amy Perrotti and her husband adopted their daughter from China,
Amy decided to honor their little one's birth heritage by drawing a matryoshka.
Before she knew it, she had a whole collection of paintings with dozens of countries represented.
Amy says that her drawings "share common design elements to both unify the collection
and to illustrate that all culture, all peoples, have much in common."
They're cheery and colorful, with each one more darling than the last!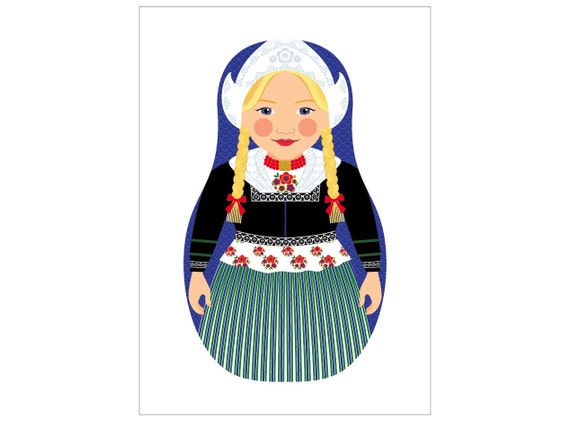 Dutch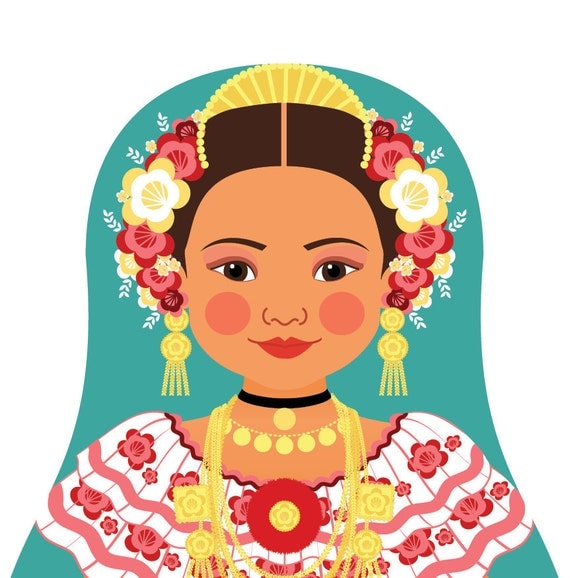 Panamanian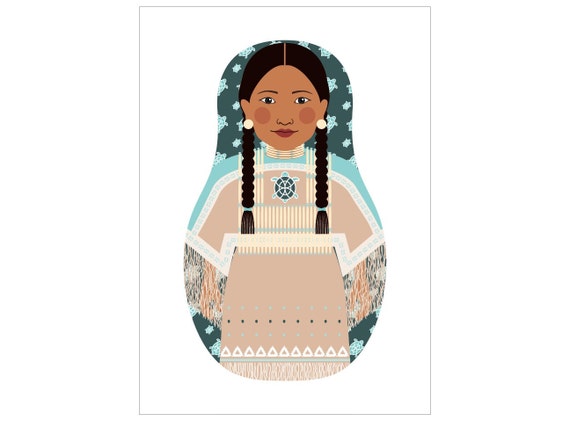 Native American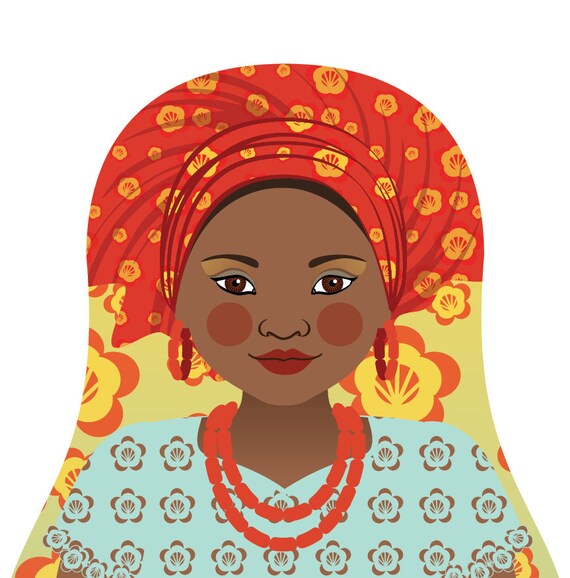 Southern Nigerian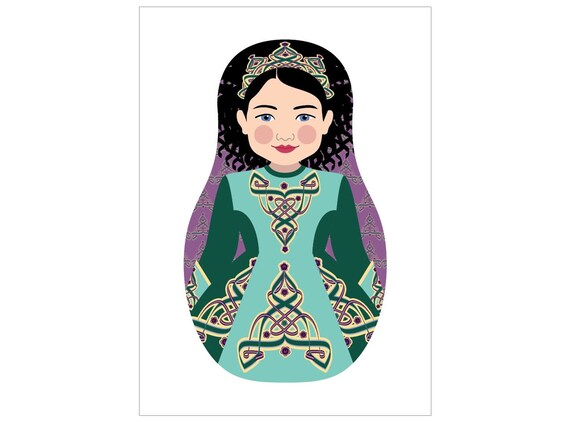 Irish Dancer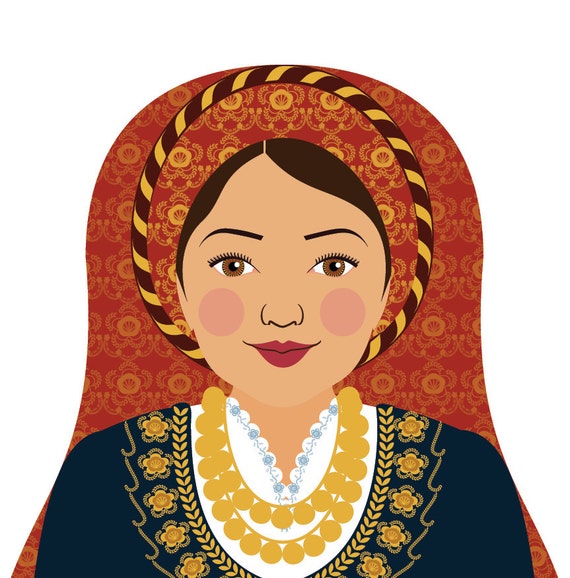 Greek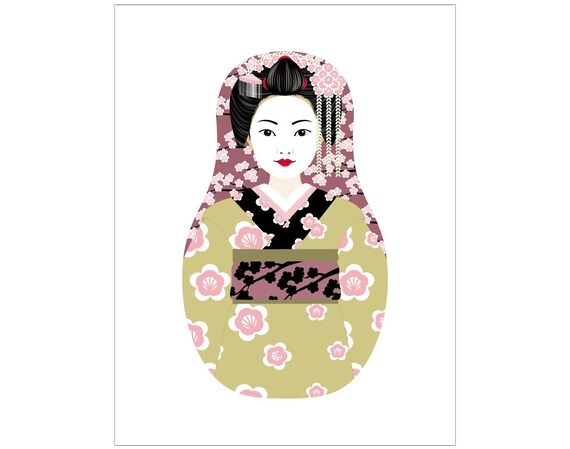 Japanese Geisha
Here's where you can connect with Amy:
Images used with direct written permission from Amy Perrotti.