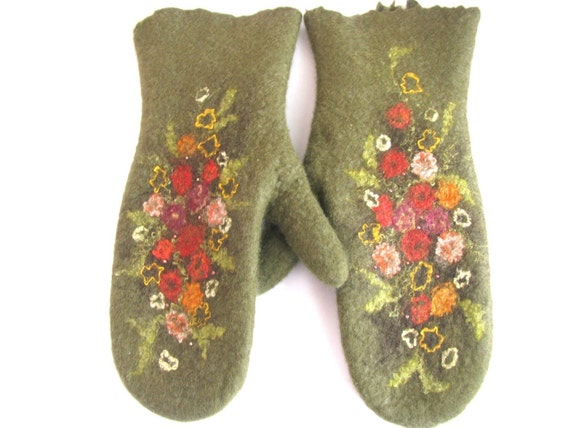 Aurelija lives in Lithuania. She has a heritage of artistic, crafty women,
so it comes as no surprise that when she decided to apply her passion
for handcrafting to the art of felting, she was fabulously successful!
Her talent and love for her work are so evident!
The quaint, floral detailing on these mittens is so charming!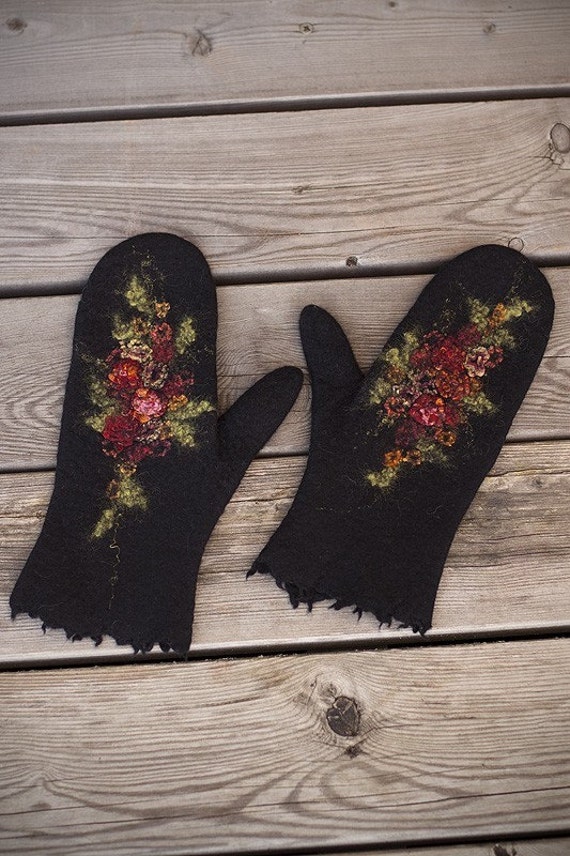 These gloves are oh-so classy!
I'm thinking Audrey Hepburn.
More flowers, this time on rich, monochromatic brown gloves.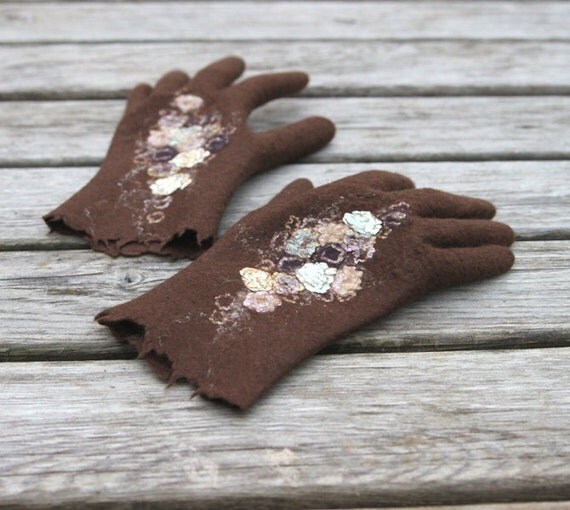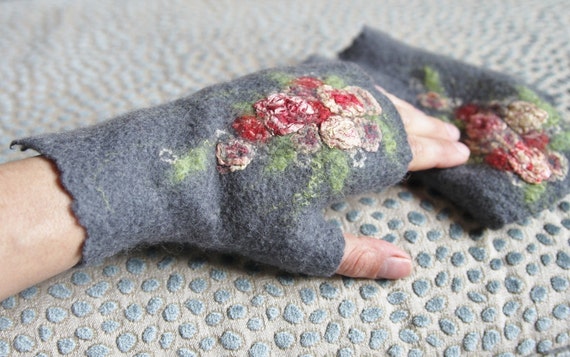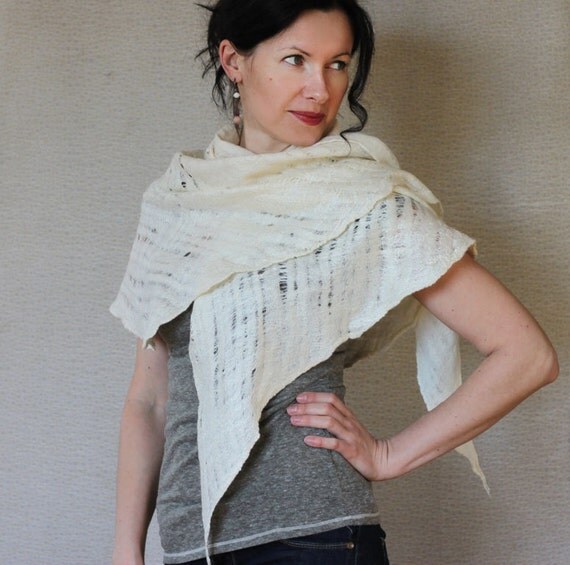 Without-a-doubt adorable!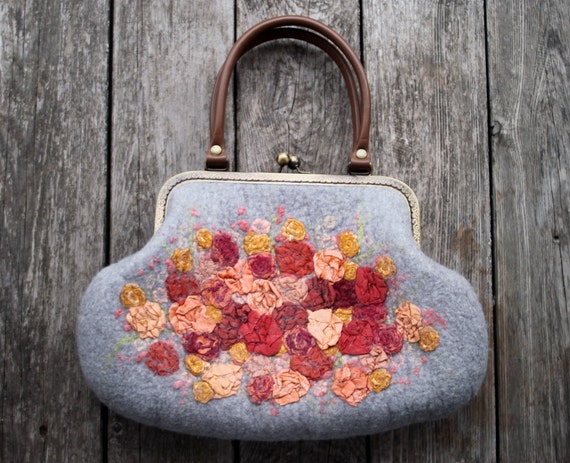 In addition to the lovelies I've shown you here,
you can see felted slippers, hats, dresses, & accessories
when you visit Aurelia Felt Studio on Etsy and Facebook!
Images used with direct permission from Aurelija.