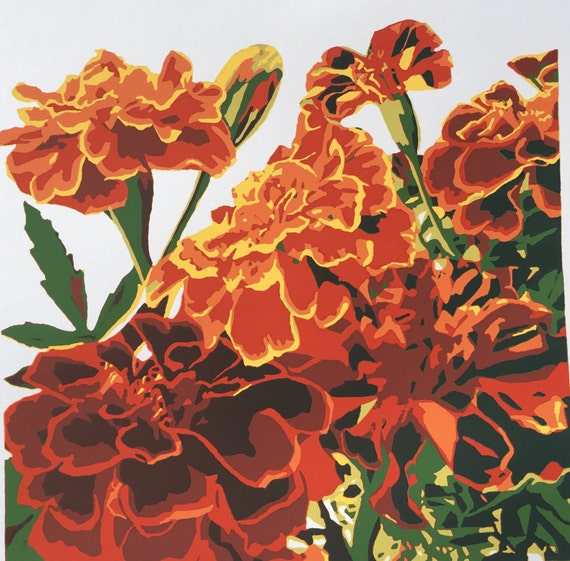 Lisa VanMeter, of Indianapolis, Indiana, creates spectacular handmade prints.
She does original work with linocut, woodblock and screen printing.
The processes involved are detailed and time consuming,
but the beautiful results are well worth every minute!
I'm showing off some of my favorites. Enjoy!
The pieces above and below are screenprints: Fall Marigolds and Aspen Forest.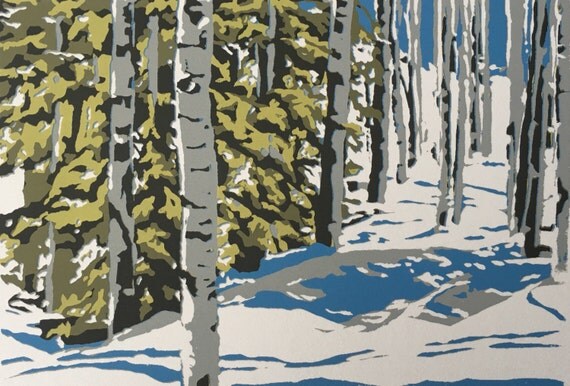 The following two are woodblock prints: Sunflower Blooms and Beachcomber.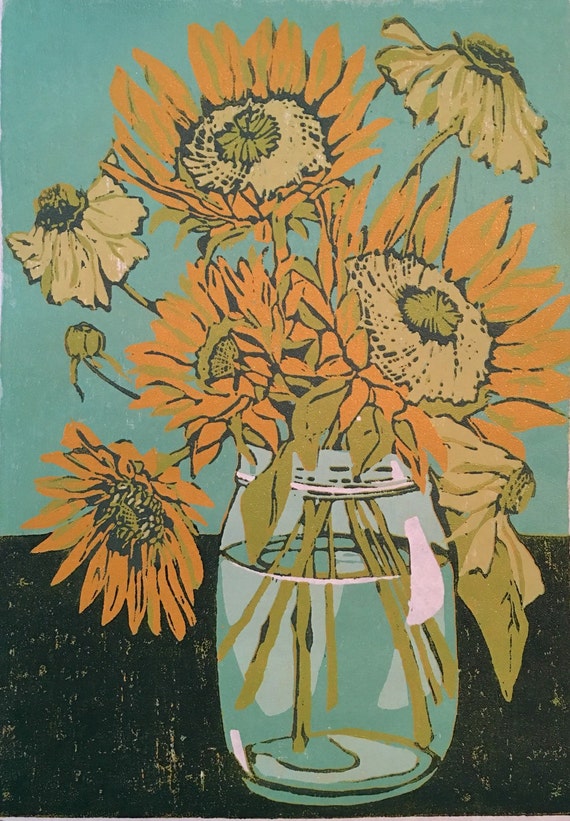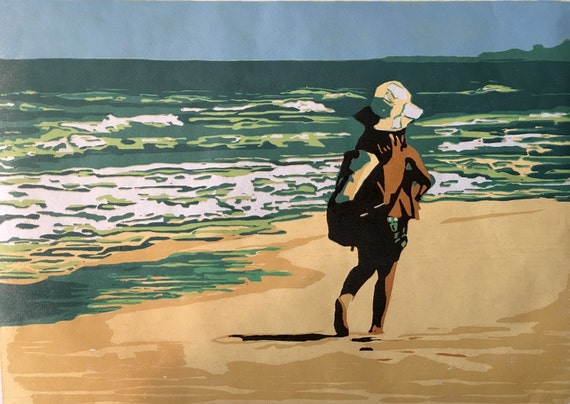 These are linocut prints, each with a photo in process.
Aspens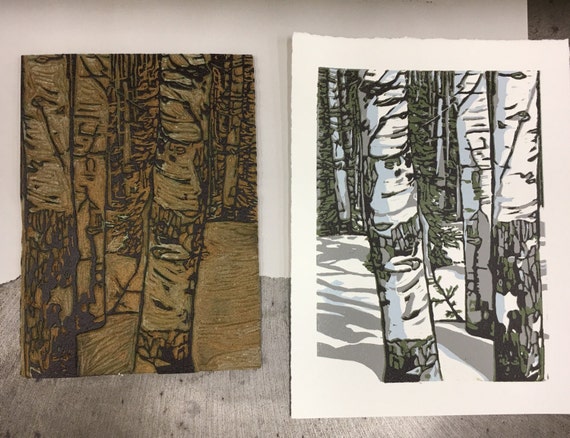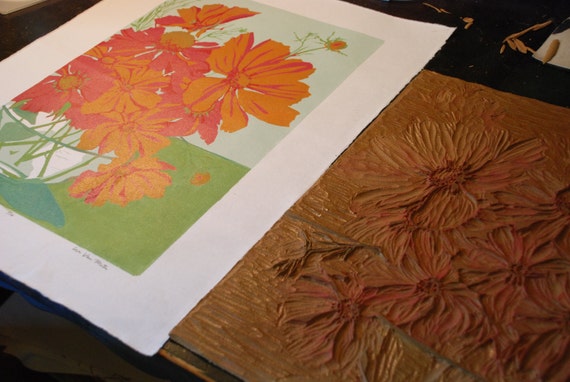 Test the Waters