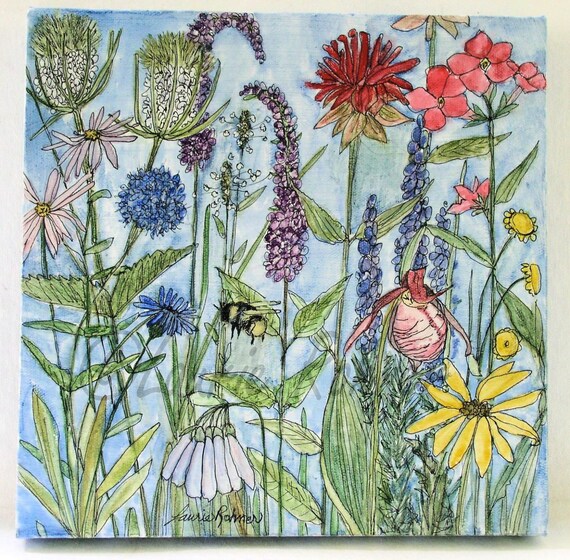 Walk through the garden with me and look
"Between the Weeds"
where you'll find delightful flowers
painted by artist Laurie Rohner.
Soft and airy, light and breezy.
You'll see cone flowers, Queen Anne's lace, thistles and hollyhocks.
A chubby bumblebee is sure to buzz by now and then!
Relax and enjoy your stroll!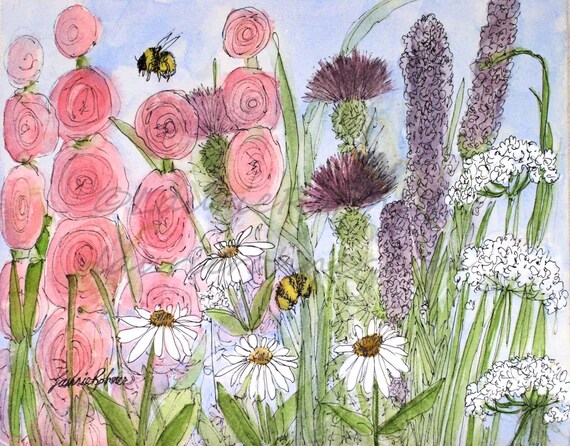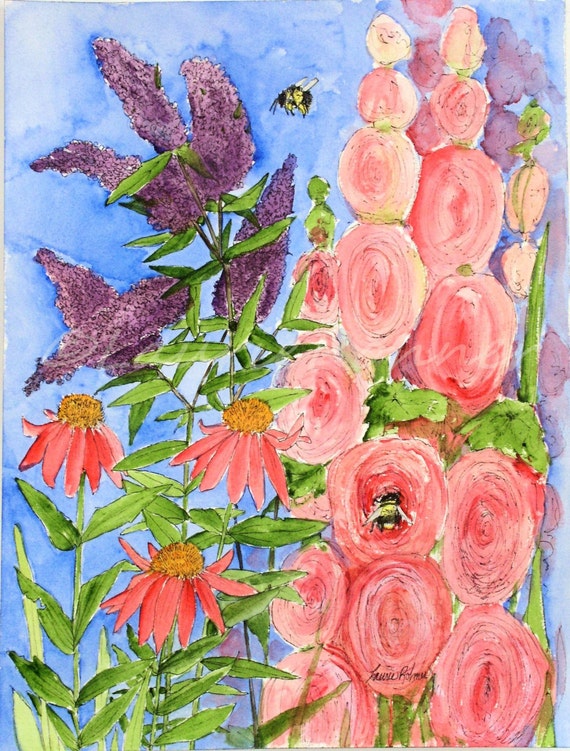 Laurie also hand-paints beautiful furniture
& accessory pieces, taking custom orders as well.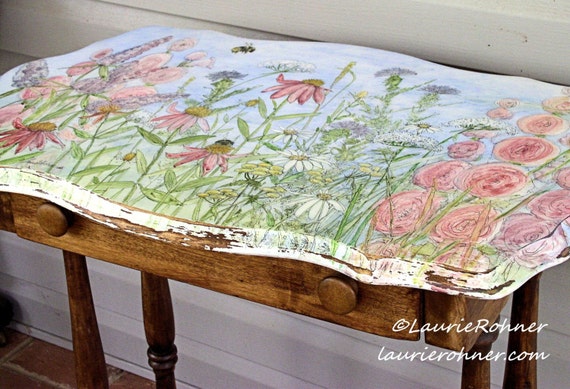 Here's where you can find Between the Weeds:
Images used with direct permission from Laurie Rohner.