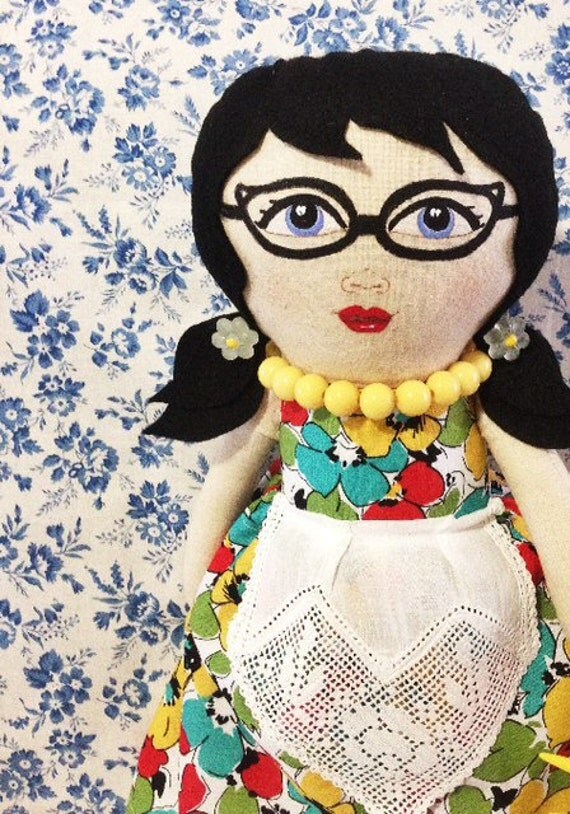 Jennie is a talented seamstress who makes lovely art dolls
for her shop, which is called A Little Vintage.
She adds personality by hand-painting each sweet face!
Some have a wonderful retro flair from simpler times.
You must know that I'm partial to those eye glasses!
One of the things Jennie loves to do is to accept special orders from folks
who mail her precious fabric that once belonged to a loved one.
What a perfect keepsake - dear memories sewn into a doll to cherish!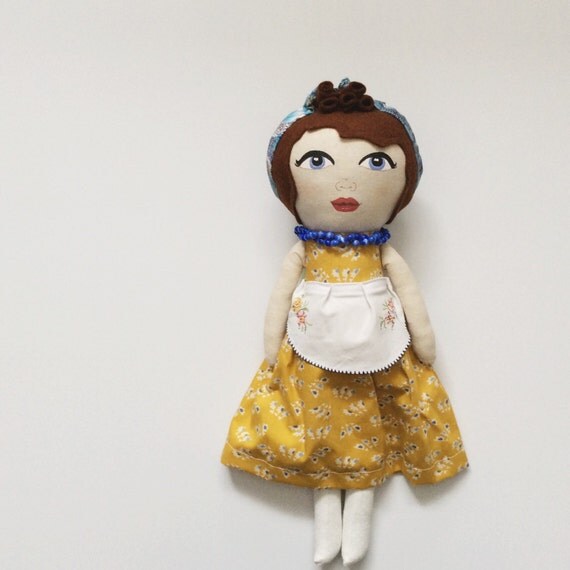 In addition to a variety of Frida Kahlo dolls, Jennie has made
dolls
of popular celebrities such as Prince, Freddie Mercury & David Bowie.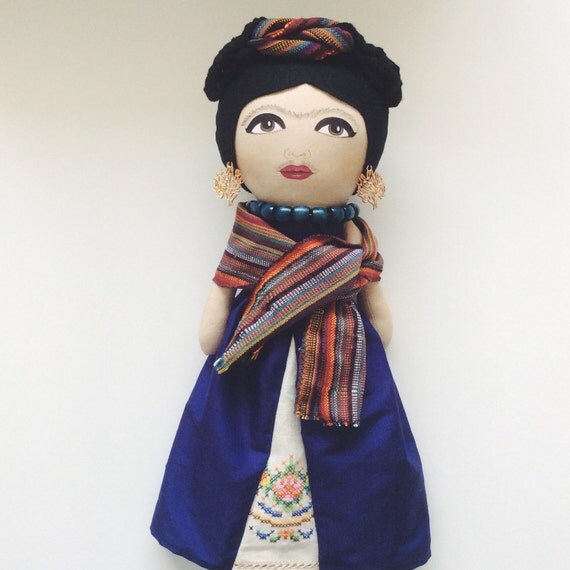 I got such a kick out of her Iris Apfel brooches!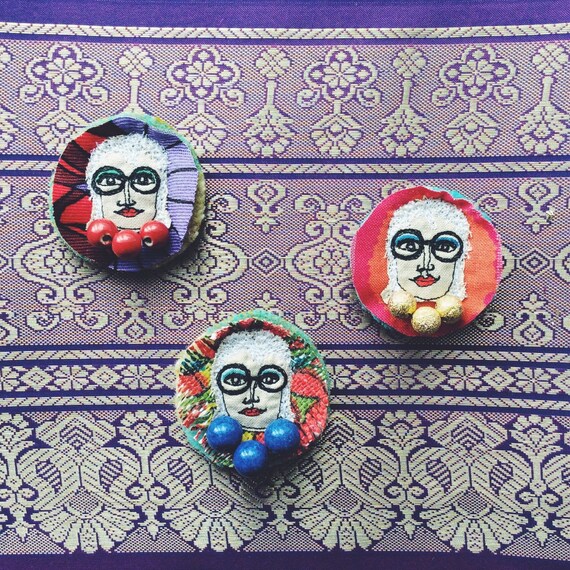 Jennie's elaborate neckpieces are fantastic!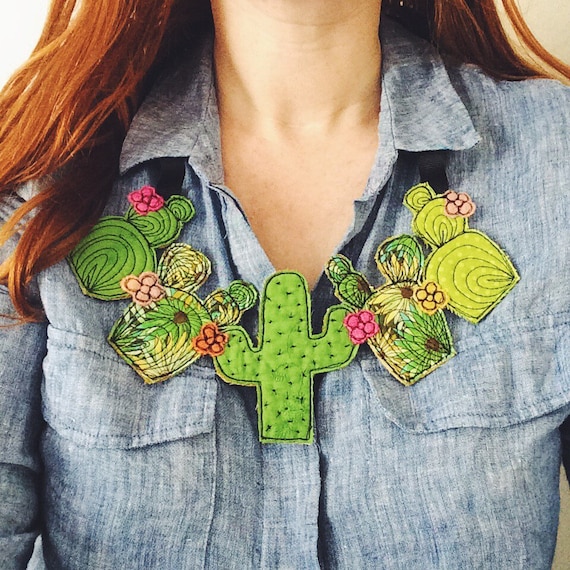 Where you can find A Little Vintage:
Images used with direct permission from Jennie.