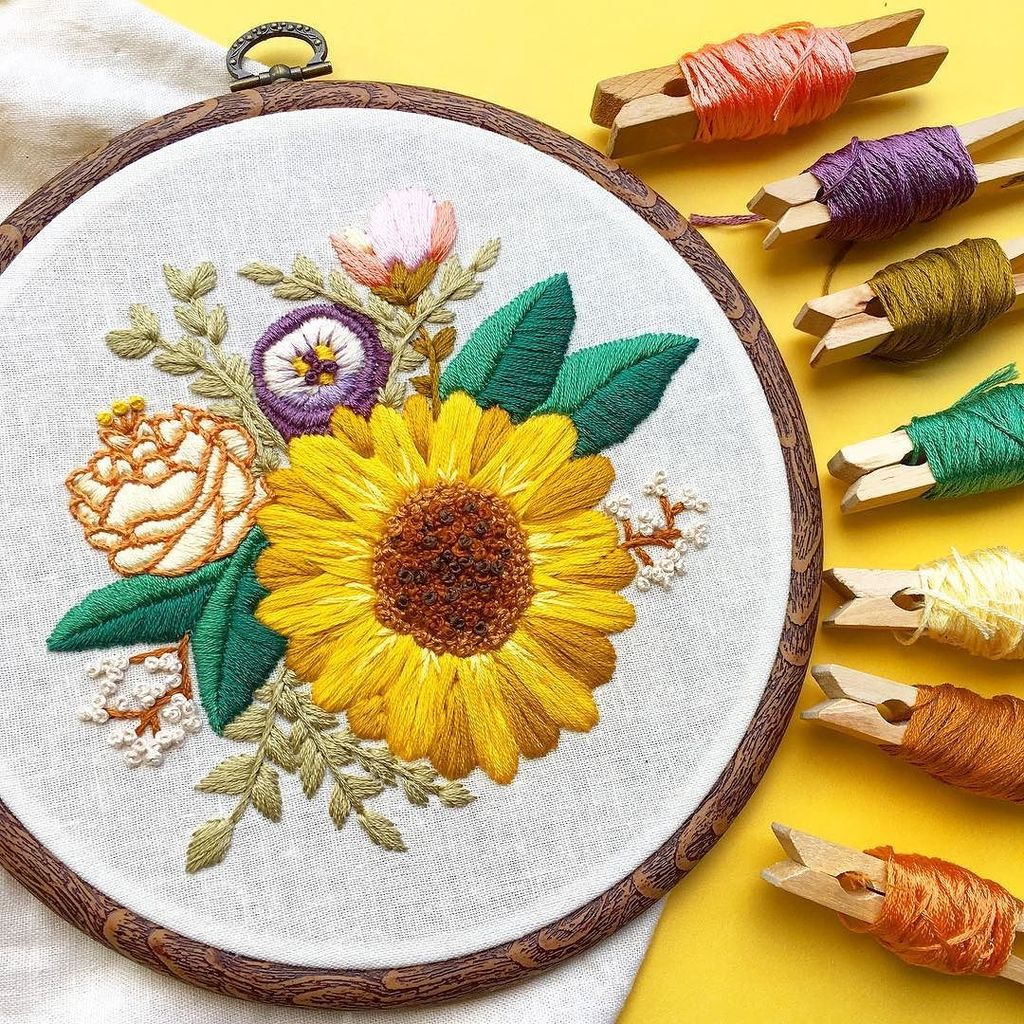 Kristen Gula of Gulush Threads is one talented lady.
She hand-embroiders
bold flowers in bright colors.
Loveliness galore!
Custom orders are welcomed for the perfect personalized gift.
Think wedding dates or birth stats for a newborn baby.
I especially like her script initial creations.
Take a look at Kristen's fantastic hoop art!
You DIY stitchers can purchase patterns
or join the "Pattern of the Month Club."
More, more, more of Gulush Threads!
Images used with direct permission from Kristen Gula.