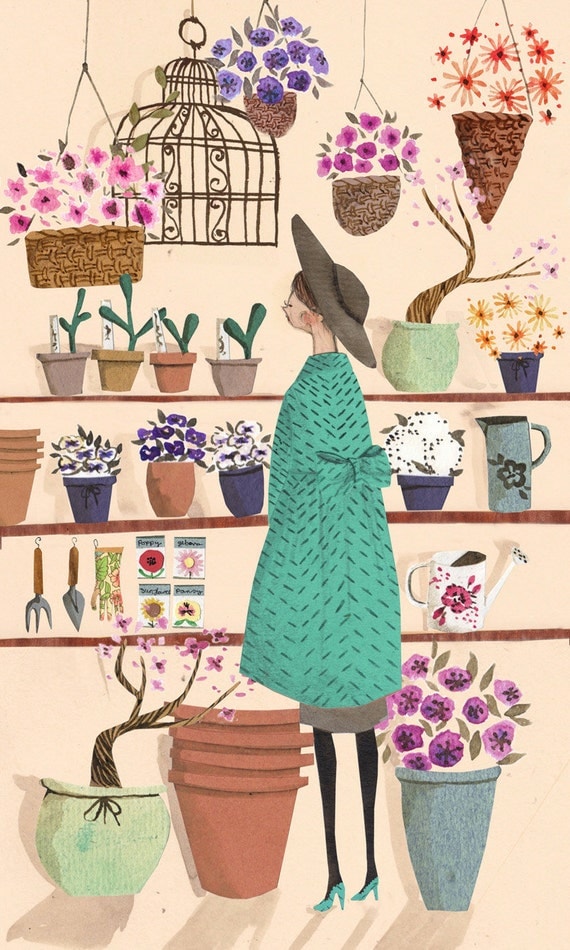 My latest infatuation is with the art of London illustrator Emma Block.
Emma is inspired by vintage clothing, 30's jazz, and illustrations from the 50's.
Featured are charming young ladies meandering about town,
sipping tea at a bistro while relaxing and catching up on a novel,
taking a leisurely bike ride, soaking in a bubble bath,
or watering a window box overflowing with bright blooms!
I'm drawn in by the delight of this simple, pleasant lifestyle!