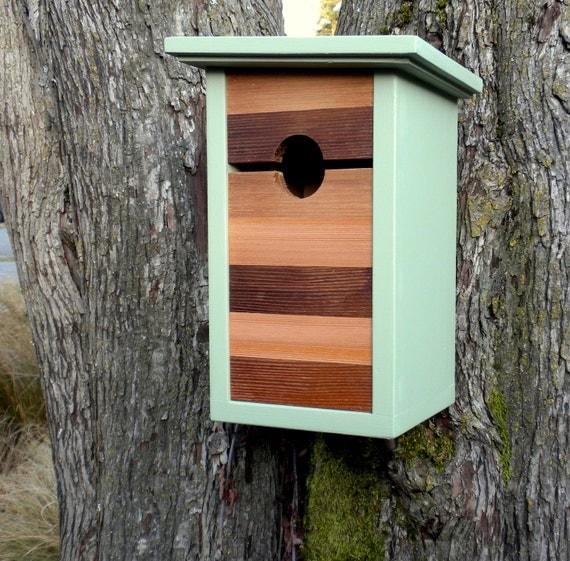 "Mind the Gap"
With thoughts of heading outdoors to spruce things up for spring,
I came across these sleek, contemporary birdhouses by Twig and Timber.
Each is designed and individually hand built in Seattle, Washington.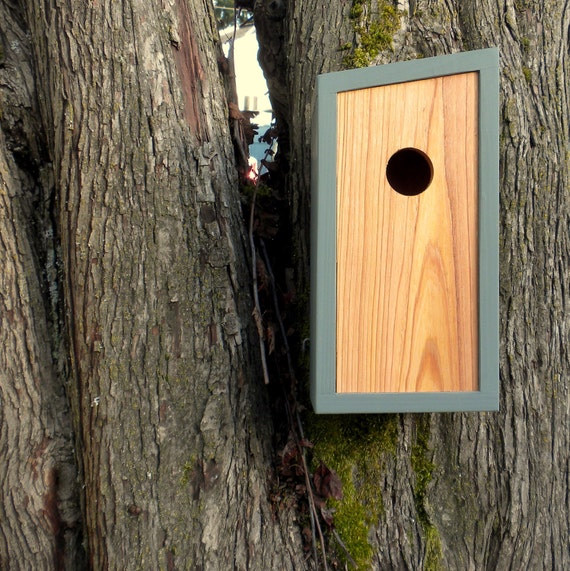 "The Obtuse Birdhouse"

I'm reminded of the Arts and Crafts style of architecture,
with clean lines and modern appeal.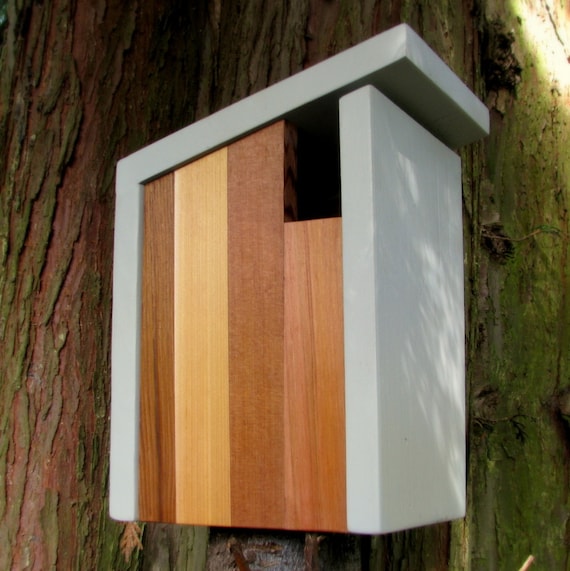 "The Flying Dutchman"

Twig and Timber is environmentally mindful,
using reclaimed wood, and water-based or plant-based finishes.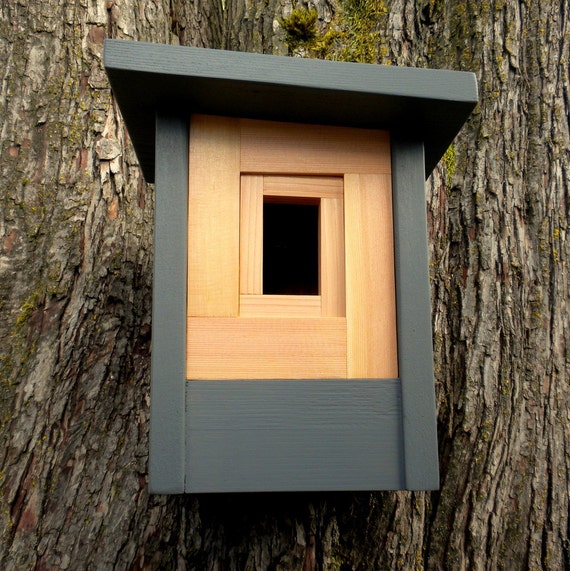 "The Camera Shutter"
High quality construction. Impeccable style!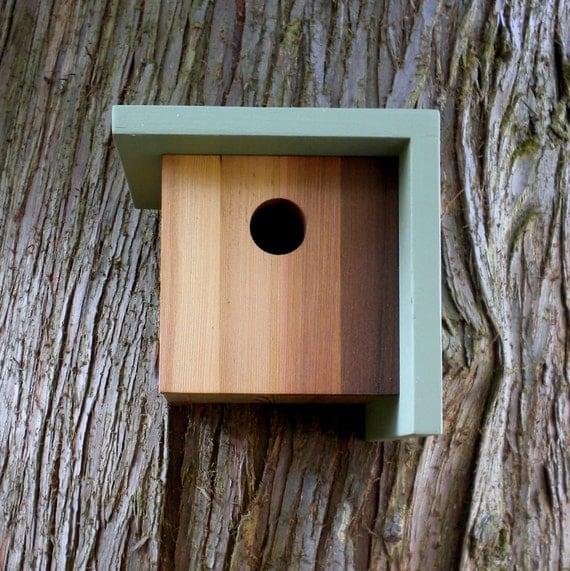 "The Right Angle"
Images used with direct permission from Twig & Timber.