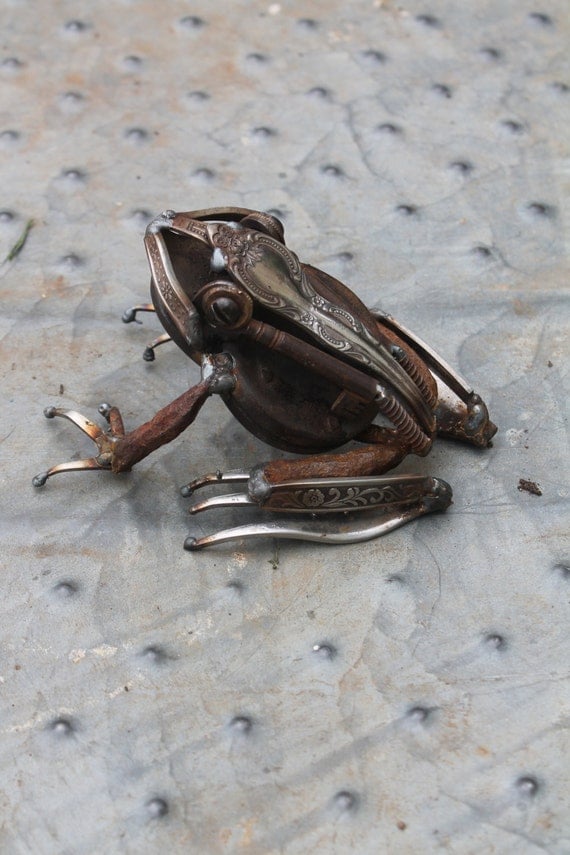 John Brown of Green Hand Sculpture
welds scrap metal, old bolts & nails, and vintage keys & cutlery into pieces of art.
He re-thinks and re-purposes with an artistic bent
and quite an imagination to make something special
out of old discarded items that are
often covered with dirt and rust.
In John's case, one man's trash truly is another man's treasure.
The native wildlife
of his home in Wales, UK provides John with constant inspiration.
His creations include creepy-crawlies as well as lovely oil-painted butterflies.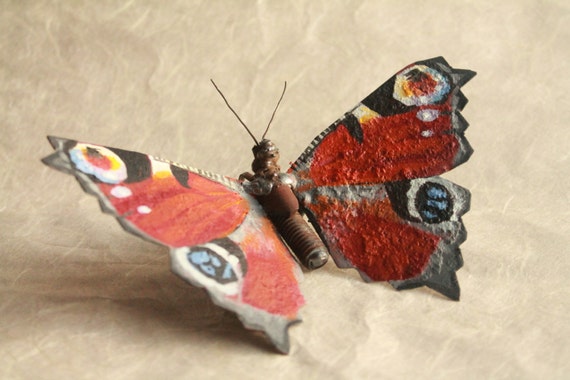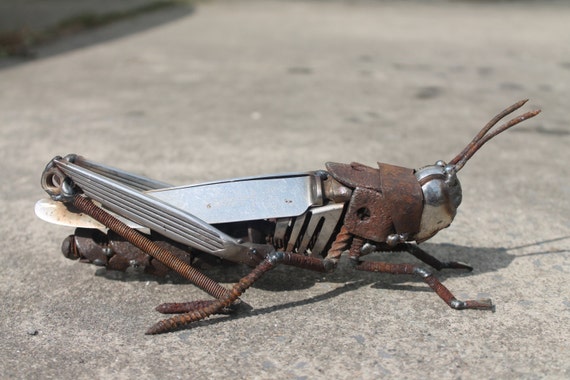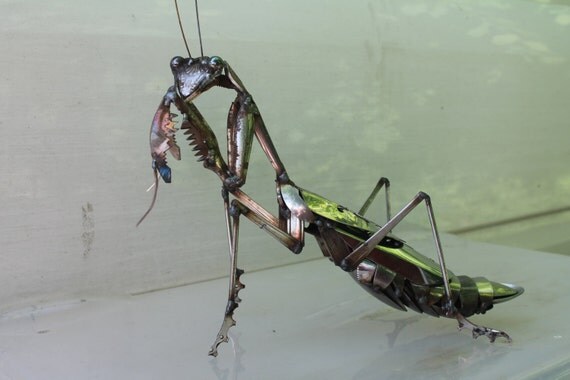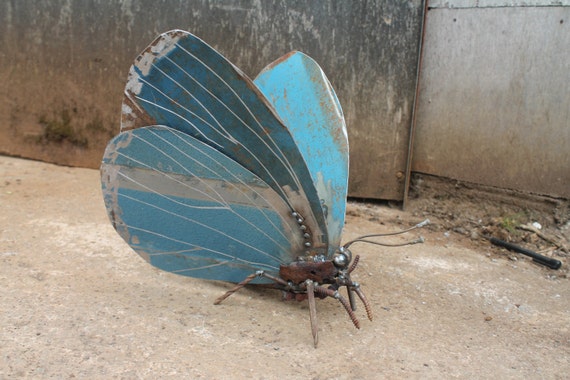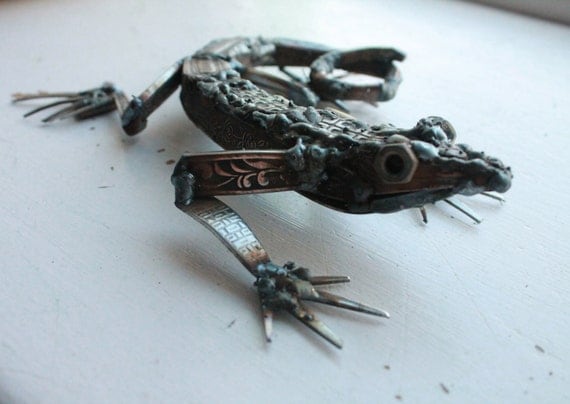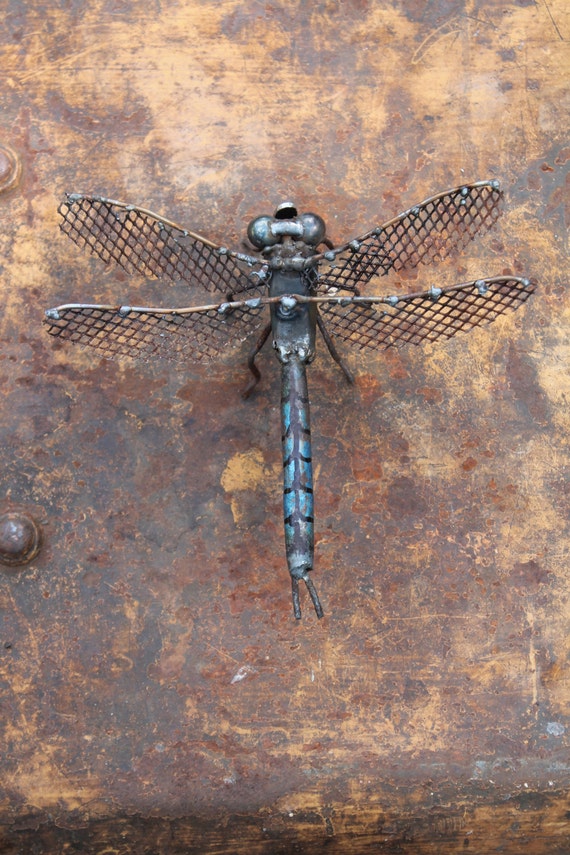 Visit the Green Hand Sculpture Etsy shop!
Images used with direct permission from
Amanda Bridle of Green Hand Sculpture.