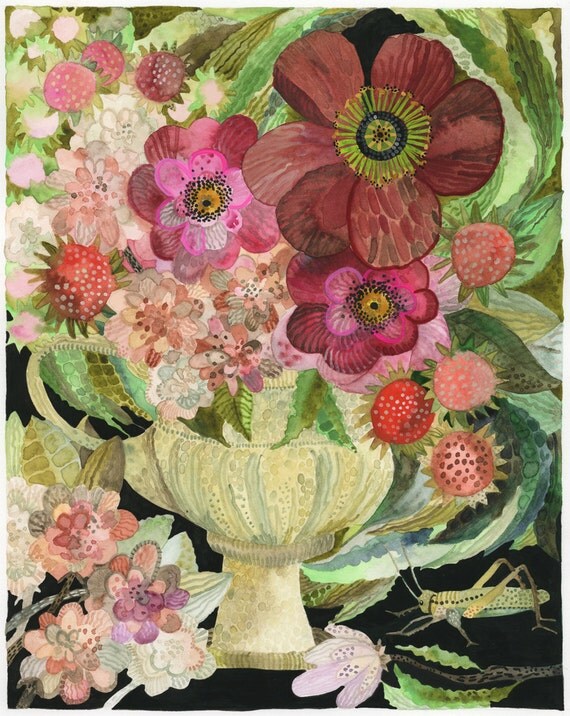 Natalie Wargin finds inspiration for her watercolors
as she explores the beautiful Hudson River Valley of her New York home.
She's a multi-faceted artist, expressing her creative talents through
embroidery, paper mache, sewing, and quilting, in addition to painting.
I'm really drawn to her bold colors and to the way she fills her frames with life!
She adds sweet surprises like the grasshopper above,
and the honey bees or frogs below.
Enjoy the watercolor world of Natalie Wargin!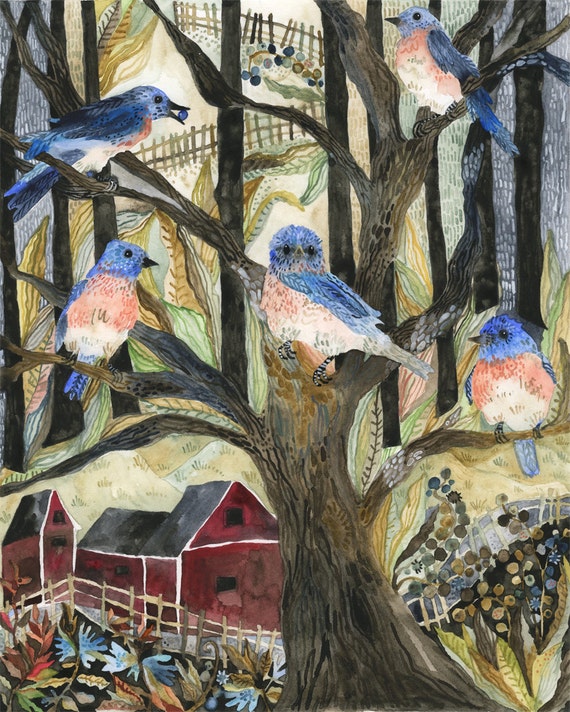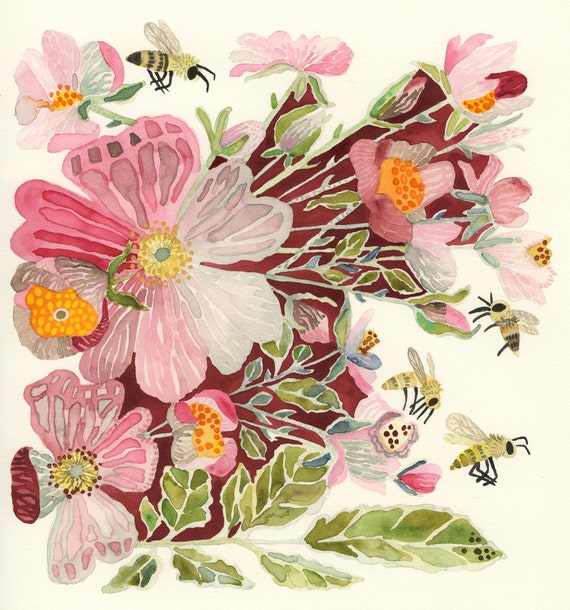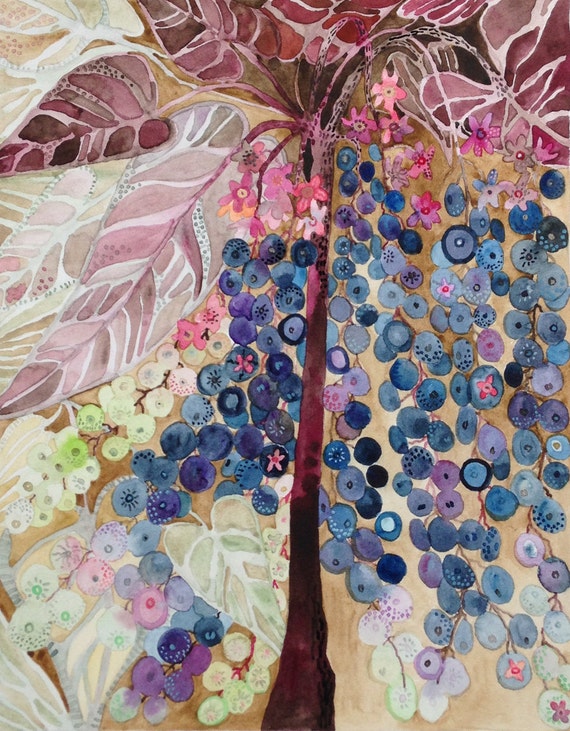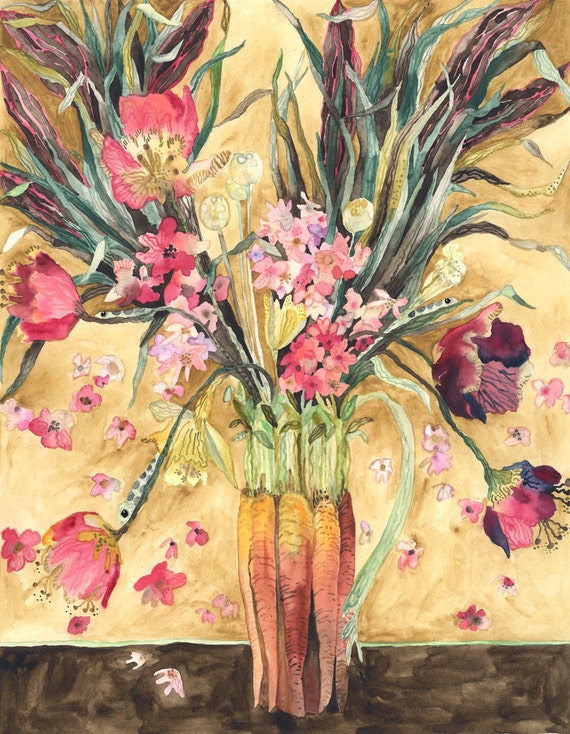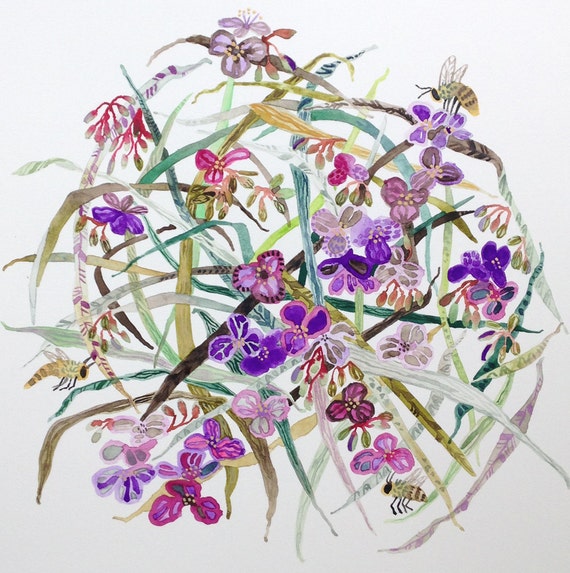 A tiny country church on the hillside watches over this hen house.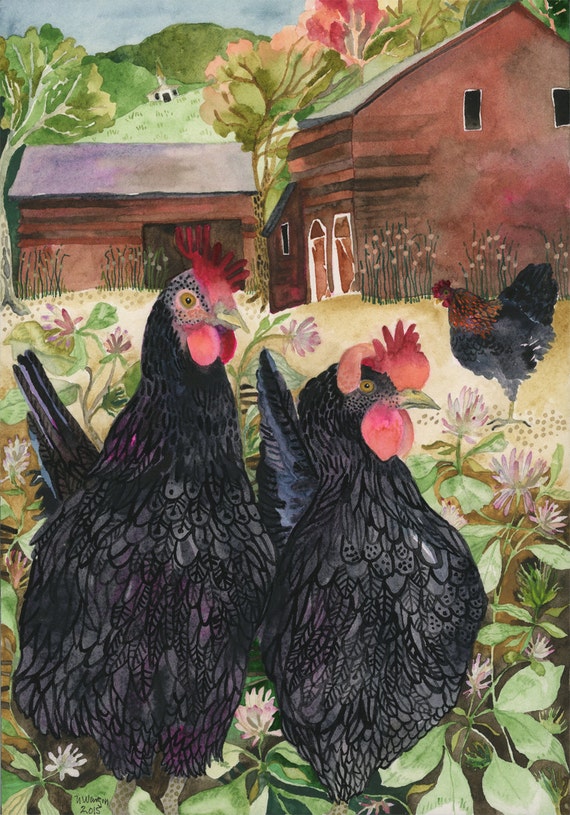 Wonderful jack-in-the-pulpit!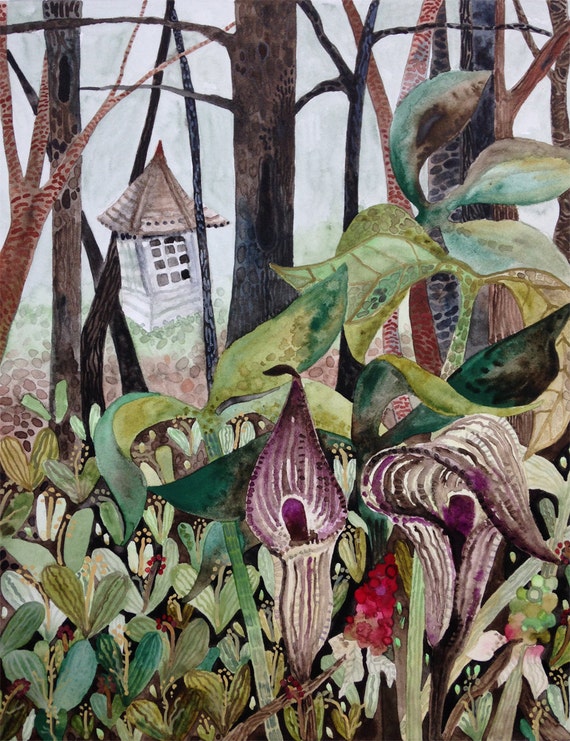 Husband, ever watchful and protective of his wife in camouflage.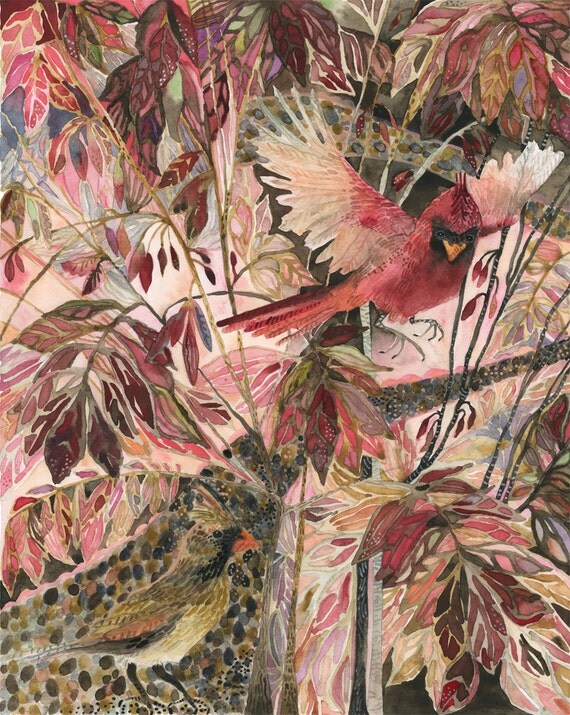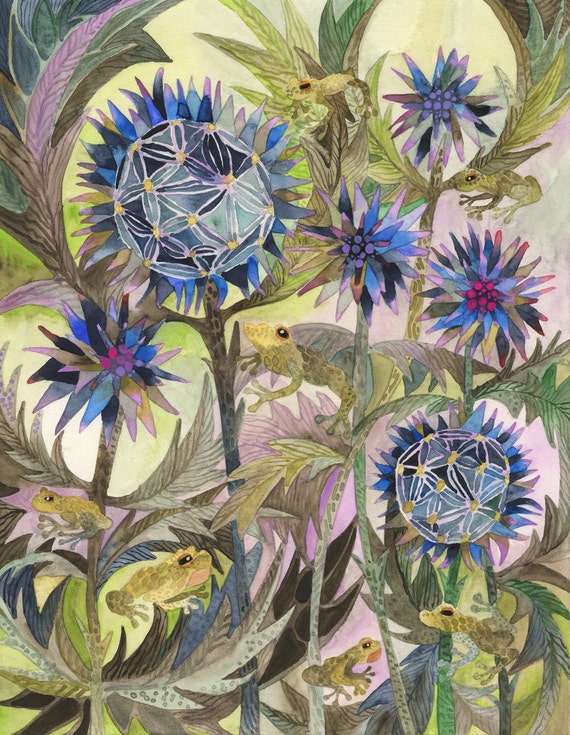 See more of Natalie's art here:
Images used with direct permission from Natalie Wargin.