The art quilts of Jane Hicks caught my eye. Such talent!
Jane began by designing and sewing clothes for Barbie dolls.
Years later, she now creates flamboyant quilts splashed with rainbows of color!
Jane, from the commonwealth of Virginia, especially loves to use batik fabrics.
Her work is extraordinary, wouldn't you agree?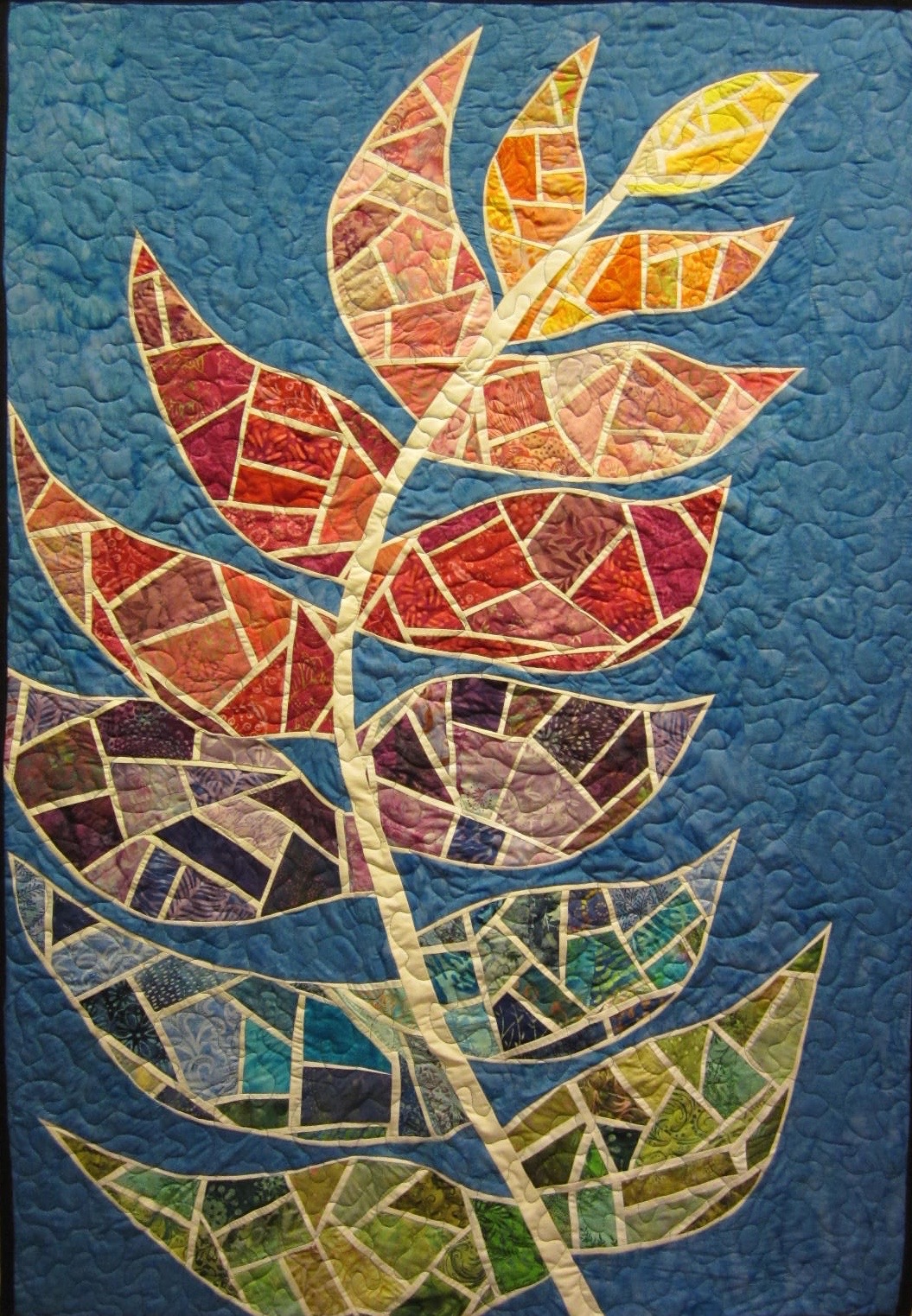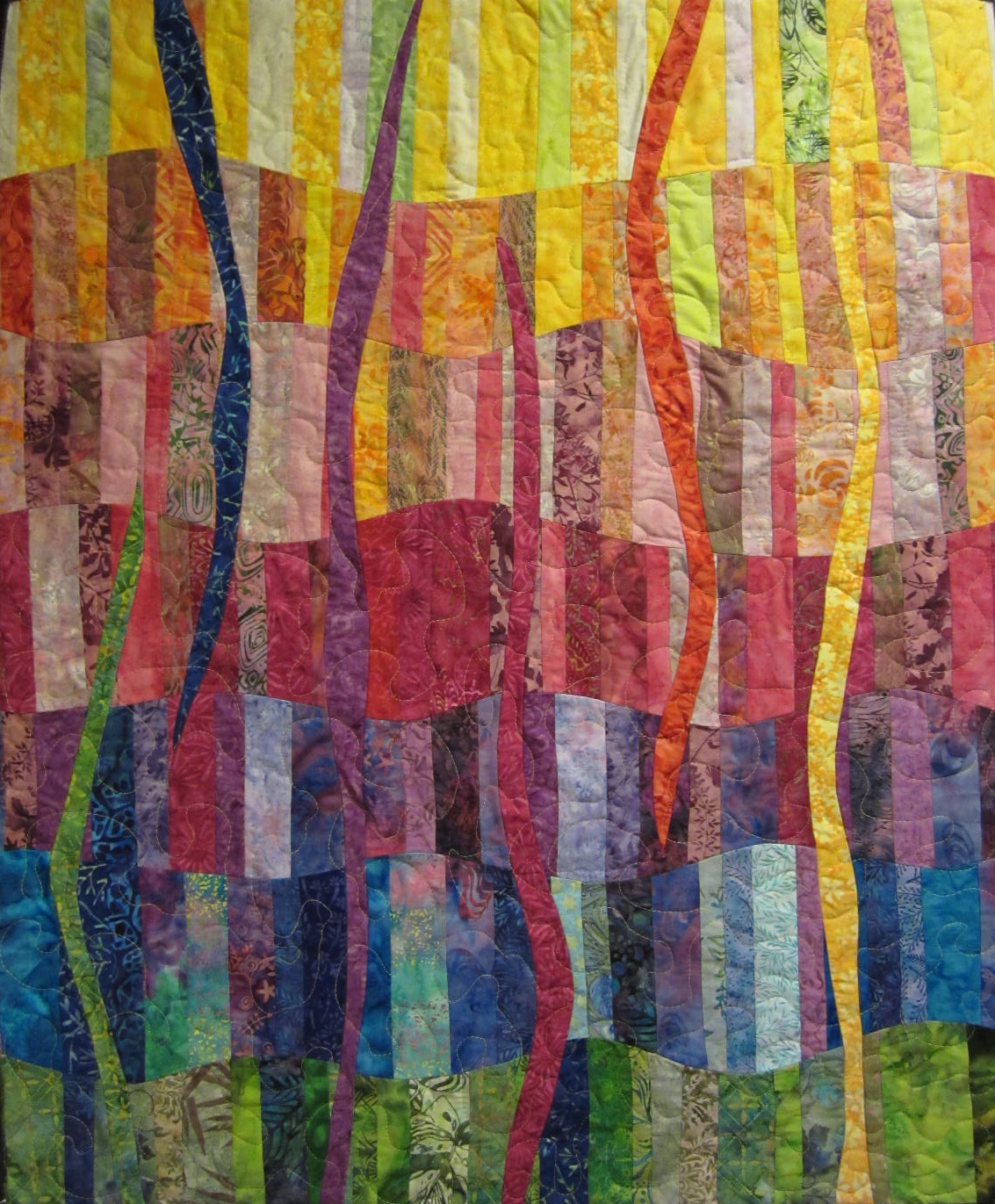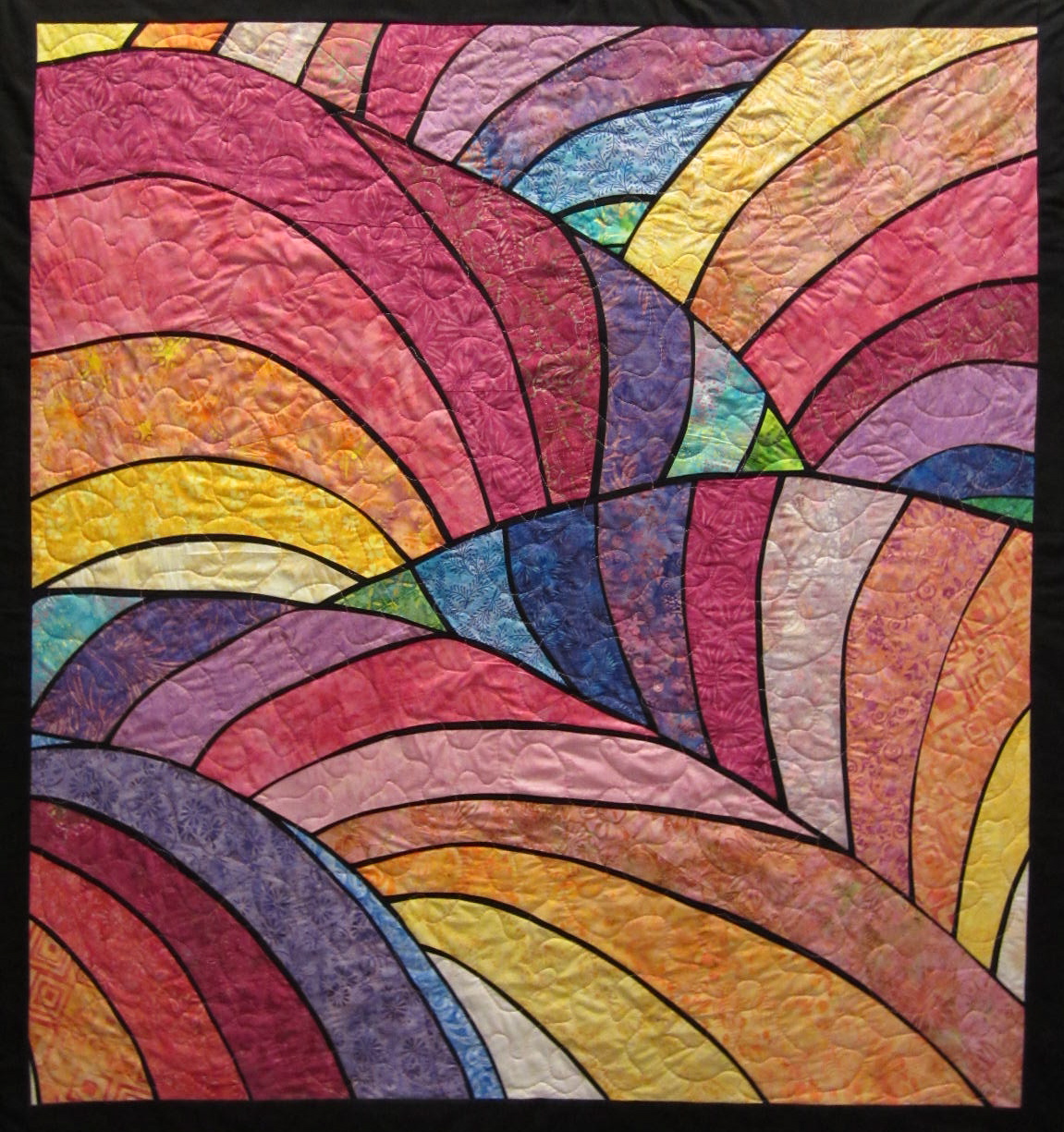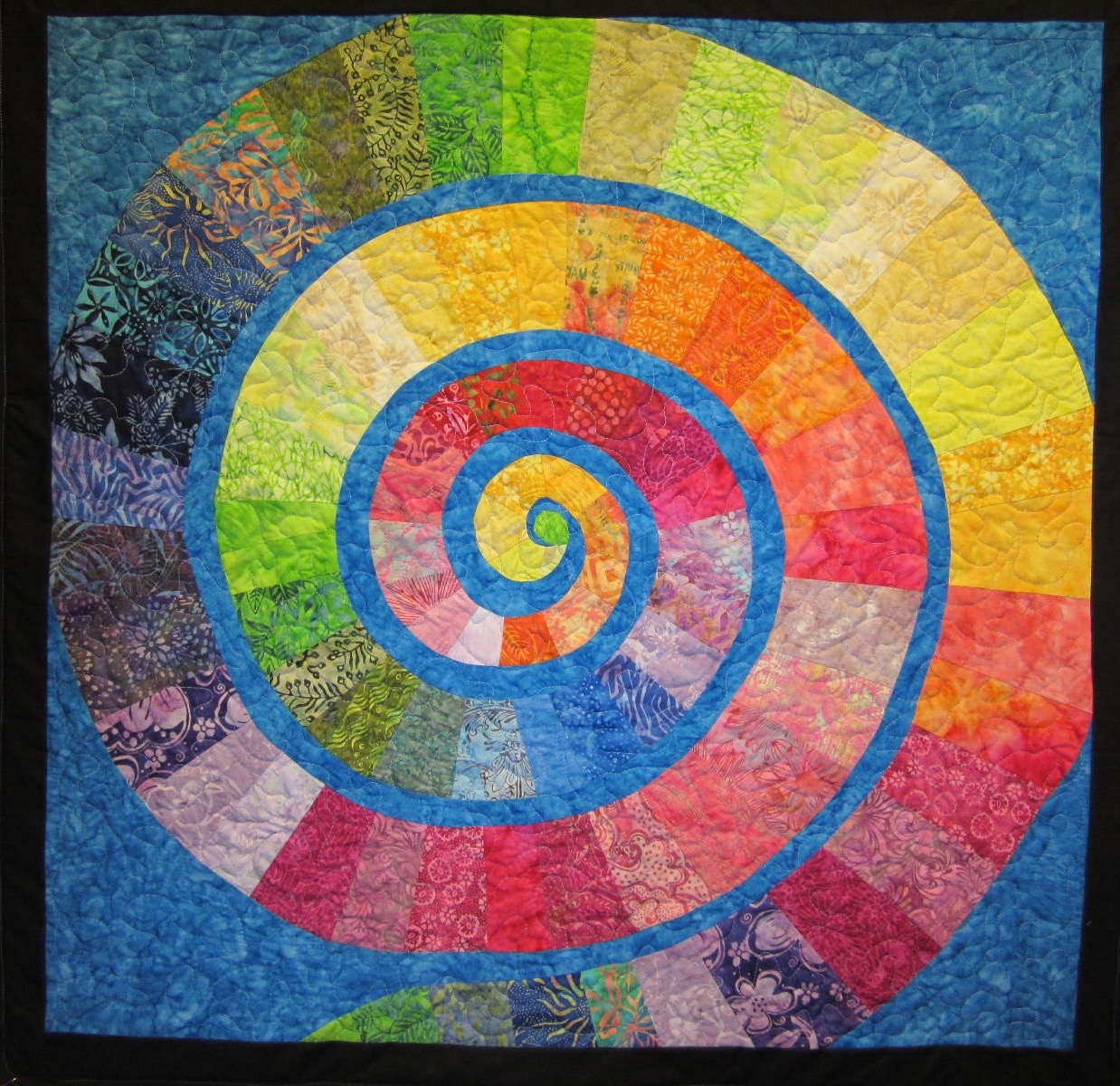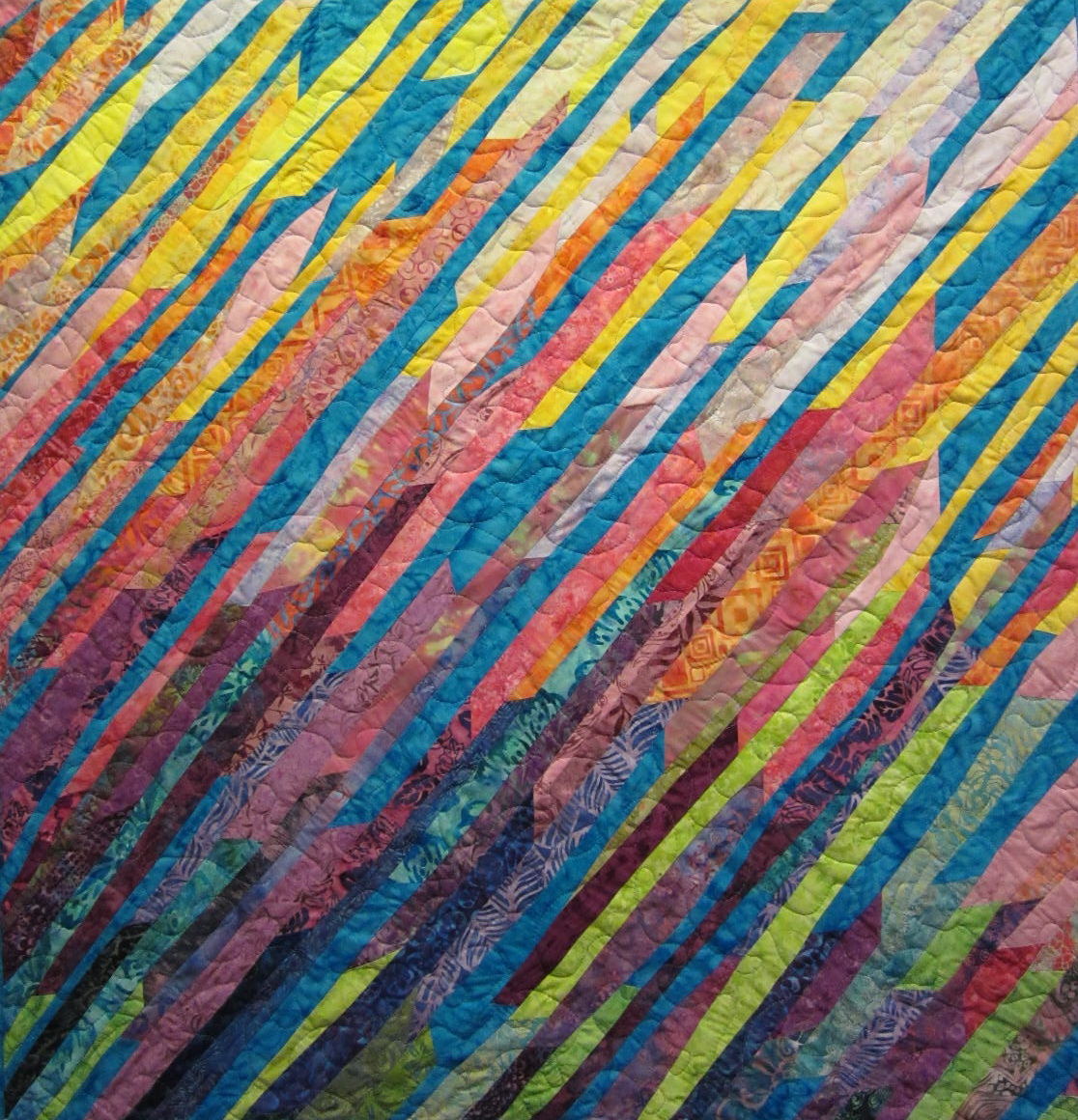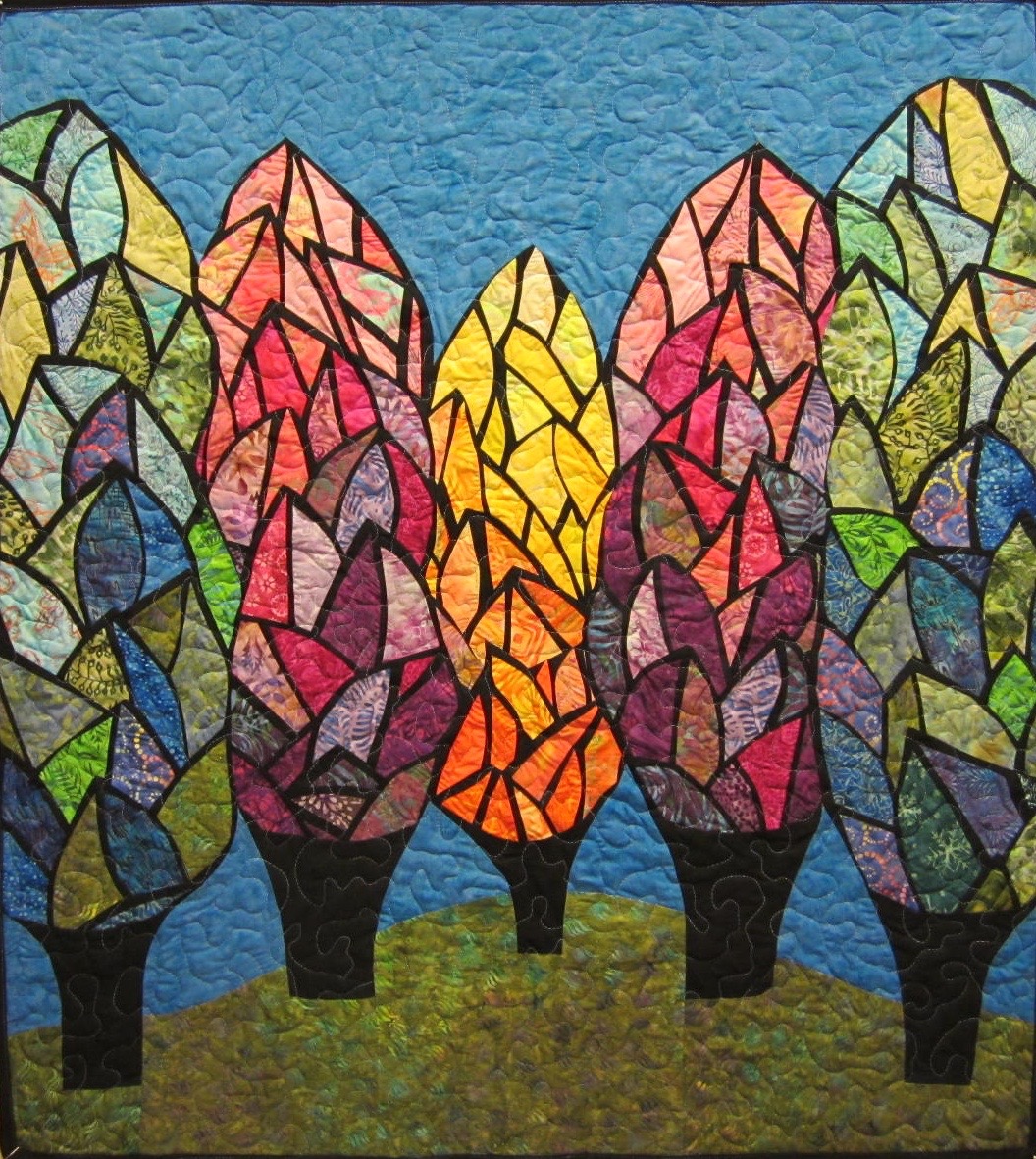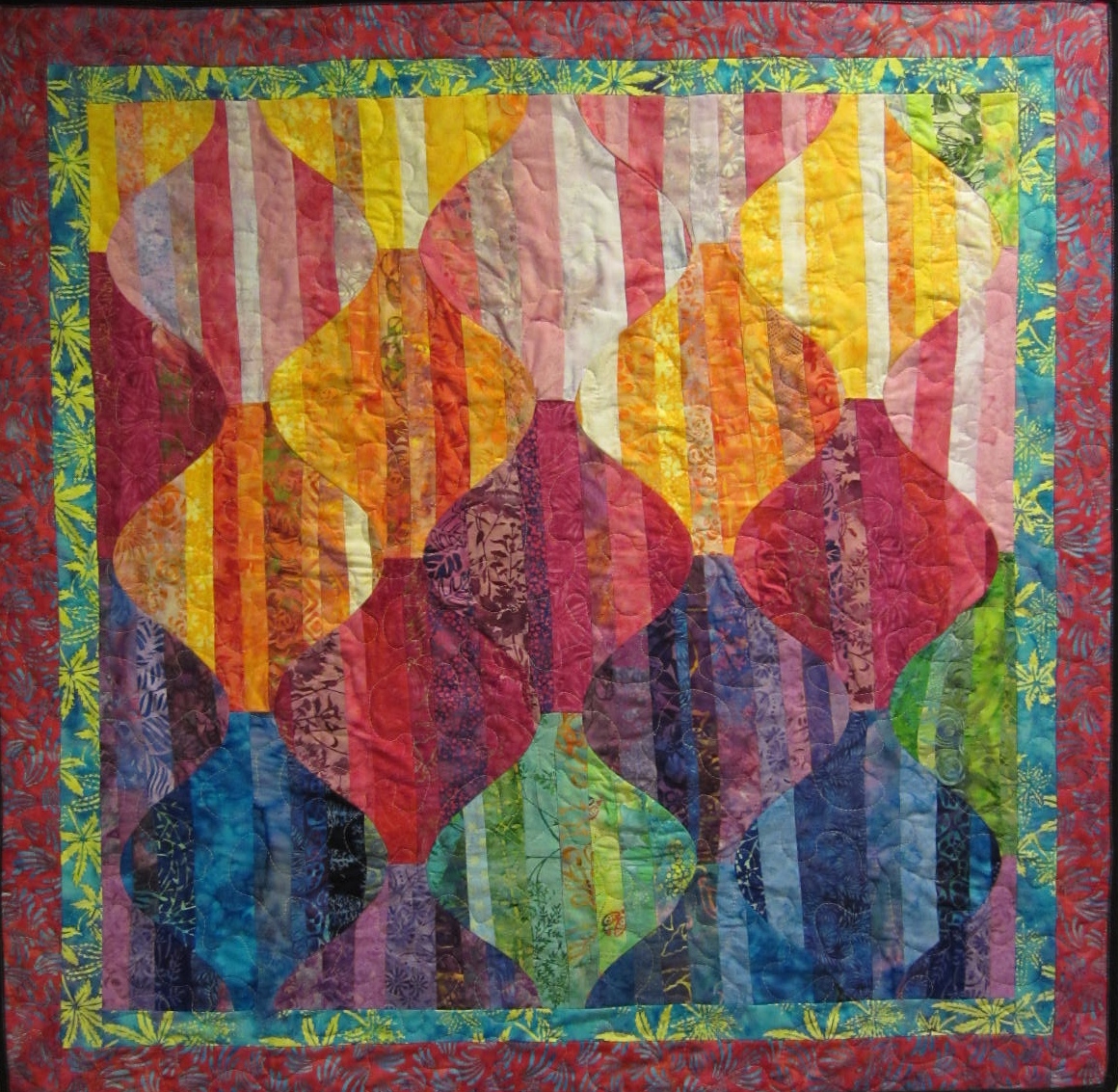 Find Jane's work
on her website
and Etsy shop.
Images shared with direct permission from Jane Hicks.