Liz Innvar is a horticulturist and professional gardener
whose
inspiration and "mad laboratory" is her 10 acres of land in New York.
She's also an amazing artist, with an Etsy shop called Tardiflorus.
Using gouache, ink and watercolor, Liz creates these
modern bouquets that burst with color and interest.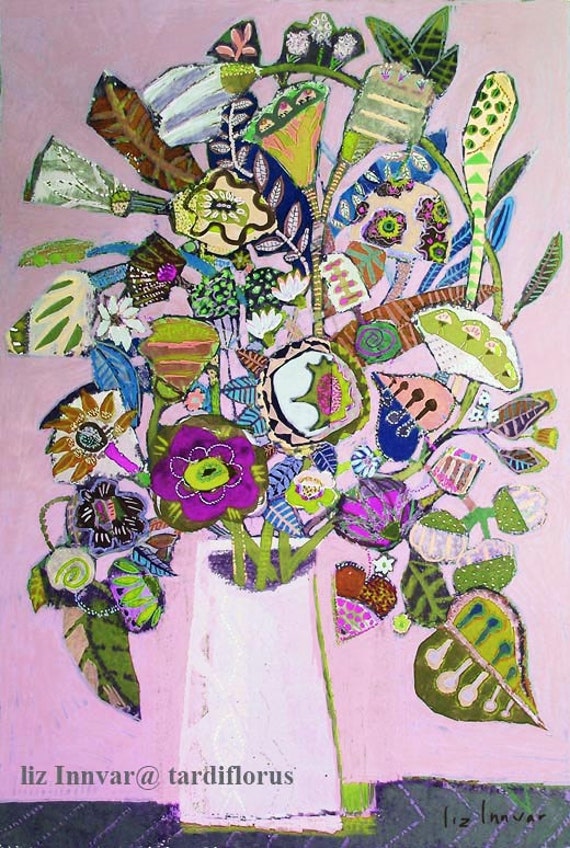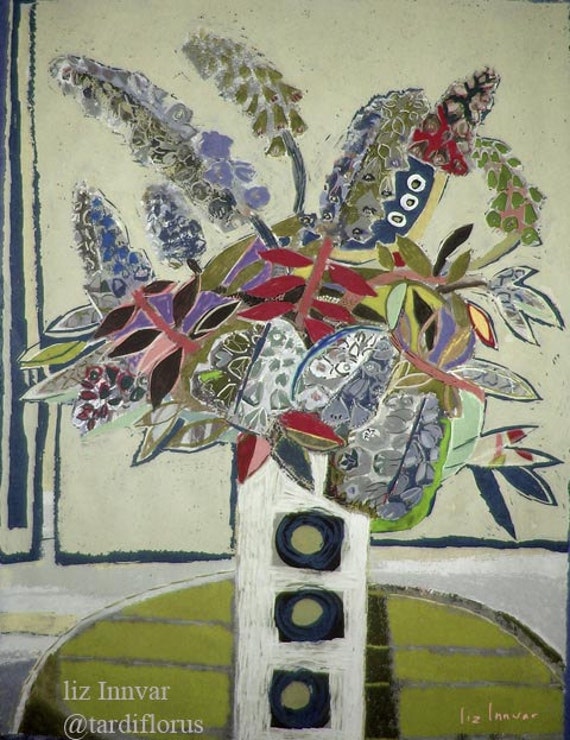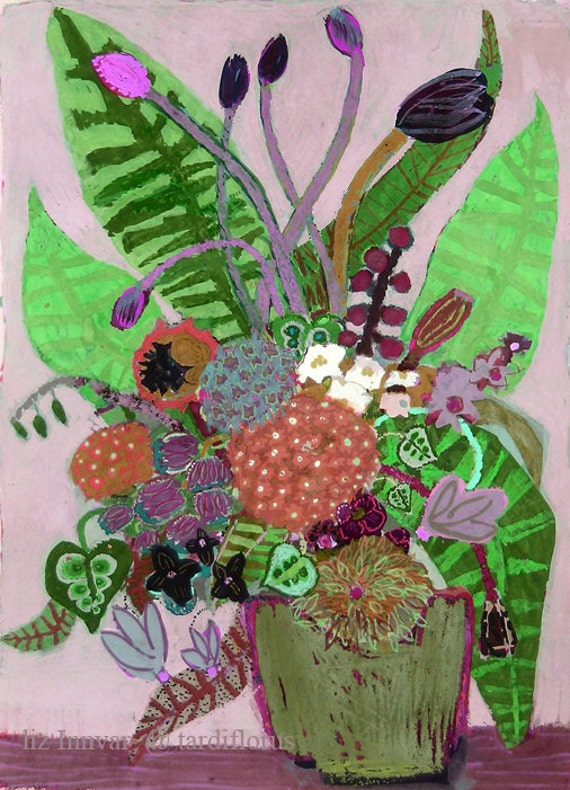 I really like the seed pods in this one.
It reminds me of the Arts & Crafts period.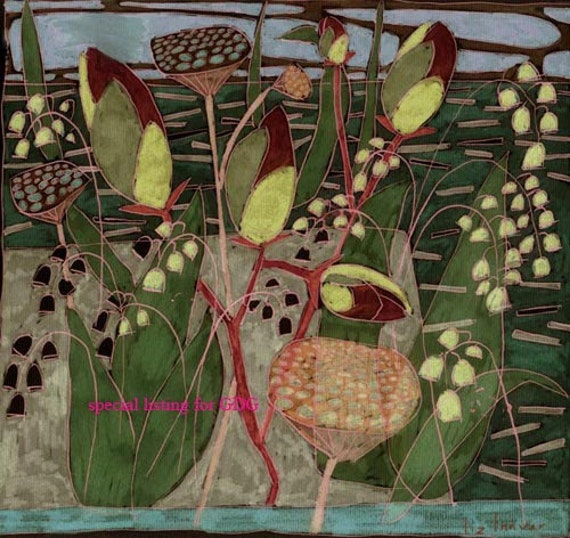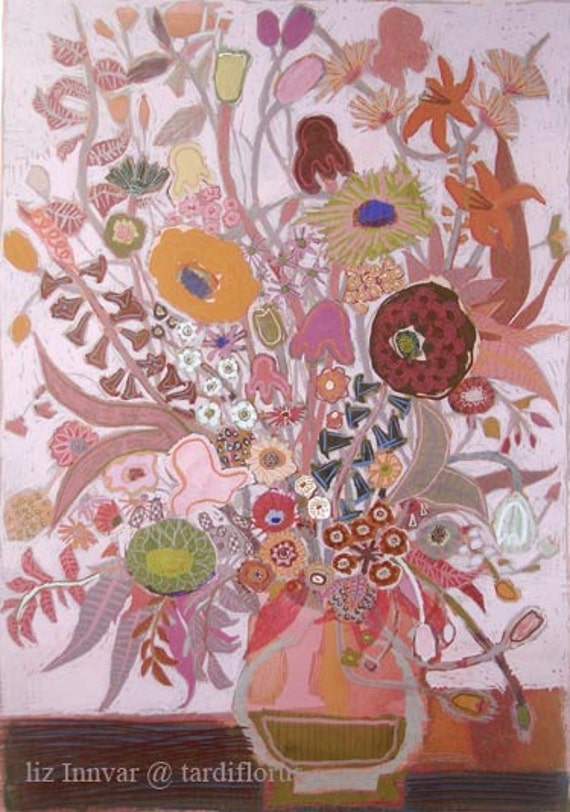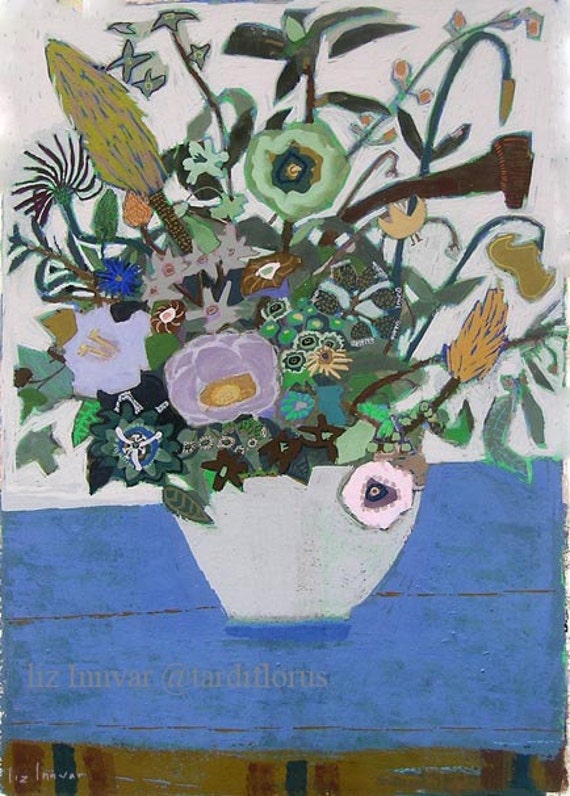 Primroses are always a favorite.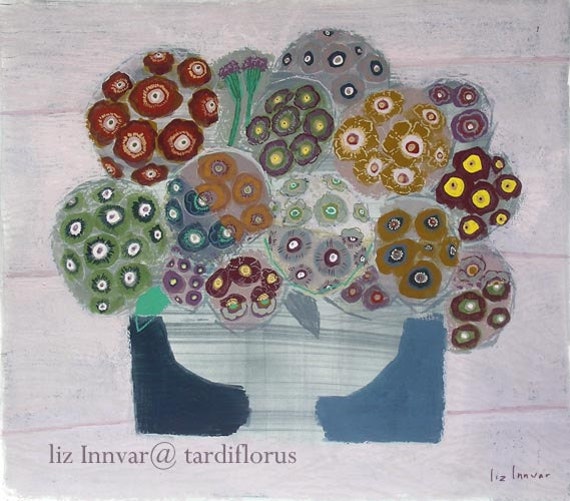 Here's where you can see more:
Tardiflorus on Etsy
Facebook
Her "Beachrose & Sumac" print
is at Crate & Barrel!
Images used with direct permission from Liz Innvar.