Angelica Paez combs secondhand shops for ephemera treasures:
vintage postcards, magazines, stamps, receipts, photos and such.
She cleverly combines bits and pieces to create
imaginative collages,
with equally imaginative titles.
No digital work here, just good old scissors and glue.
Sometimes she adds scraps of fabric or thread for embellishment,
or actual stitches as with
the collage above, Flapjack Mountain.
Blondie Wouldn't, But Dagwood
Old Fashioned Values in a Modern World
Big Wigs
Gelatinseltown
Night Sweats
Talk is Cheap
Optical Illusion
Rosy Cheeks
Delight
Monumental
Pigment of Her Imangination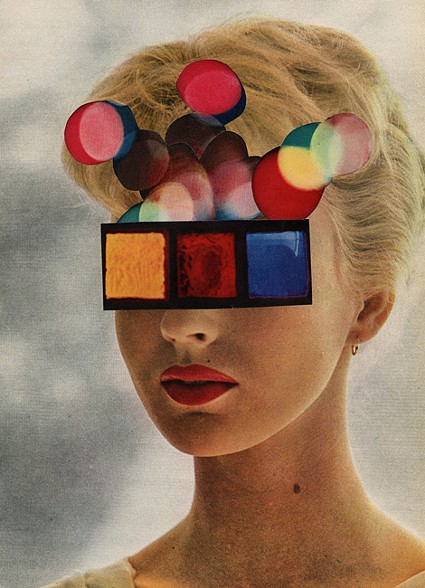 Images used with direct permission from Angelica Paez.