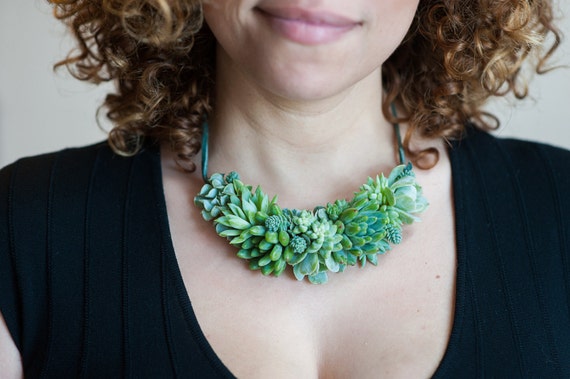 Can you believe this fabulously clever idea?
These pieces of jewelry are made with live succulent plants!
How's that for unique?
Susan McLeary creates them in Ann Arbor, Michigan,
through her business, Passionflower to Wear.
Each piece can be worn for 3-4 weeks,
and then the succulent plants can be gently removed and planted!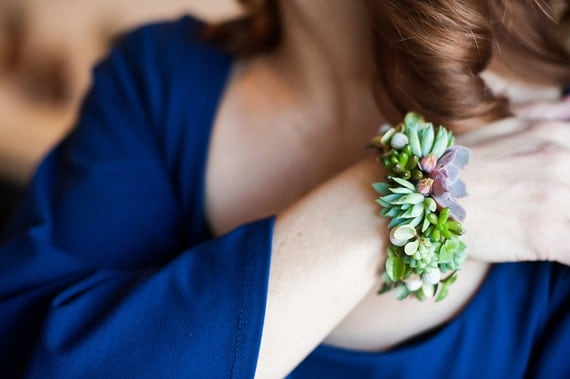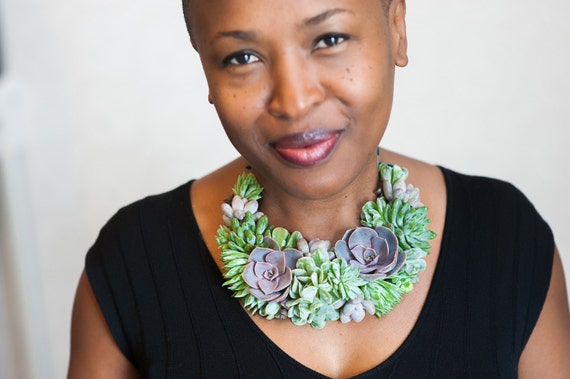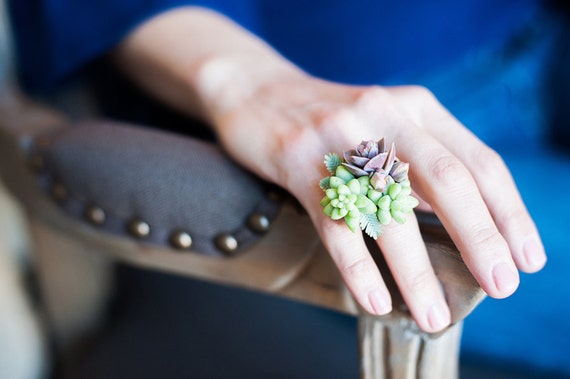 Find Passionflower to Wear on
Etsy
.
Images used with direct permission from Susan McLeary.