auktionsverket
In continuation of my series on Swedish-born Stig Lindberg,
one of the most important designers of mid-century modern,
and in recognition of the approaching Kentucky Derby weekend,
I bring you Stig Lindberg's ceramic horses!
One more way that Lindberg made his mark in the 50's & 60's,
these chubby bodies with stubby legs are somehow appealing,
and quite the collectors' pieces.
lauritz
itempost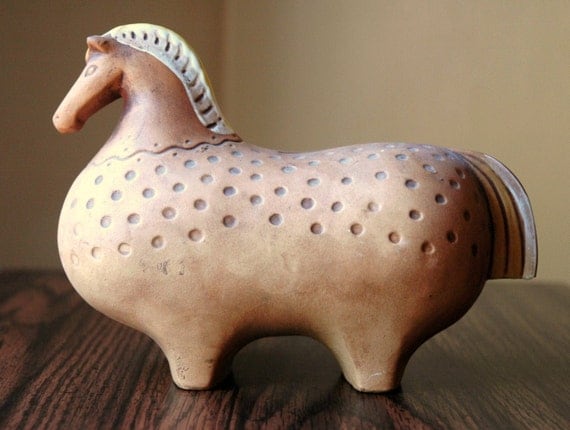 junkhouse
1stdibs
dominoantik
View these posts in the series:
Stig Lindberg Ceramics
Stig Lindberg Pottery
Here's the Stig Lindberg
website
and also the
Kentucky Derby
site
.