dominoantik
I'm really drawn to Scandinavian mid-century tableware.
Dare I go so far as to say that I am bowled over? (A pun, indeed.)
After doing a feature many months ago on Catherineholm, (see that post
HERE
),
I kept seeing a pattern similar to Catherineholm's leaf motif, and discovered it to
be called
Bersa
, shown above, from a man by the name of Stig Lindberg.
Lindberg (1916-1982) was a Swedish designer who mastered many avenues of the creative world
- ceramics, glass, painting, pottery and textiles, to name a few.
He spent most of his fruitful career as Artistic Director of the Gustavsberg pottery factory.
He is celebrated for his zest for life and spirit of whimsy, very evident in his works!
Upon google-ing around the web, I was overwhelmed with the depth of his talent.
So, this post serves as the first in a series on the prolific Stig Lindberg.
Here's another of Lindberg's dinnerware patterns -
Adam
.
bukowskis




Here's a selection of platters, vases and bowls
among so many Stig Lindberg creations~
mid2mod
kirkmodern
auktionsverket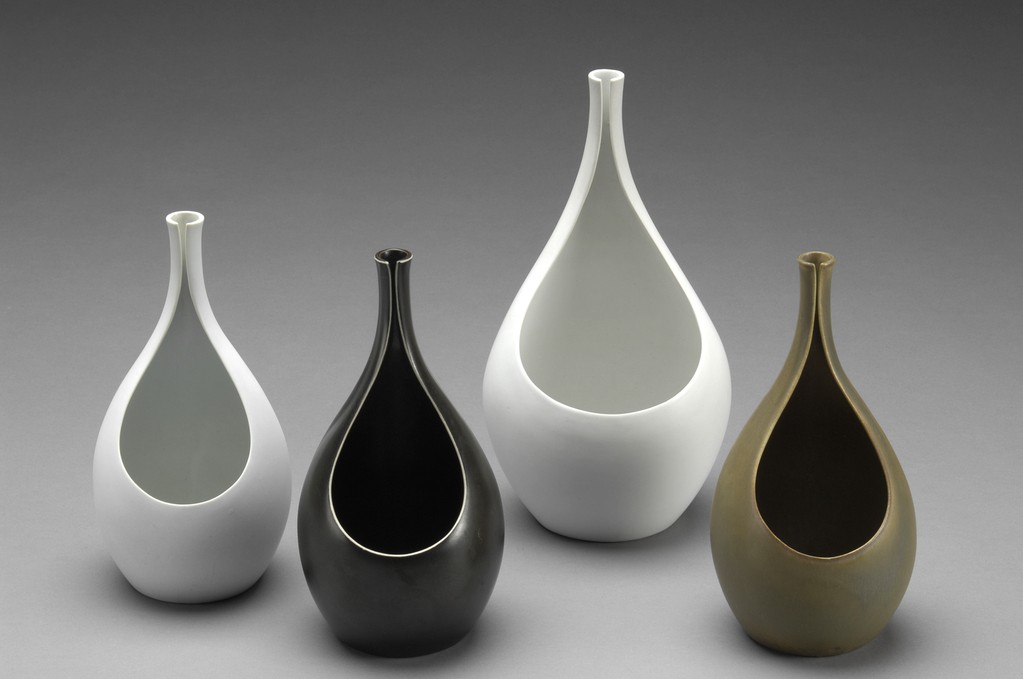 jacksons
millersantiquesguide
1stdibs
thecollectiveeye
starkeld
marshallcolman