These cute little felt mice were brought to my attention by my friend Carolyn.
Felting Dreams is the dream-come-true of doll artist Johana Molina, of Chile.
She adds charming details that give personality to each of her "little friends", as she calls them.
A tiny button, an acorn cap, wire spectacles.
Aren't they the sweetest? Irresistible, to be sure.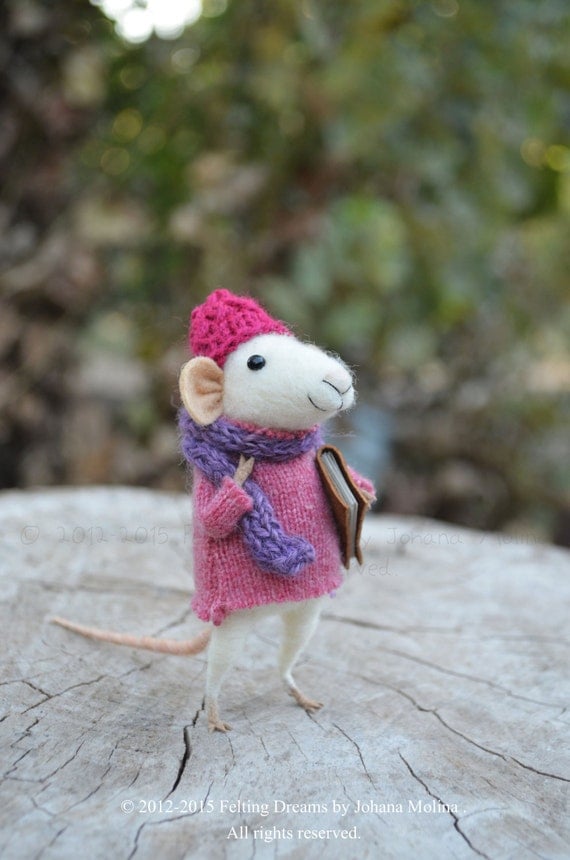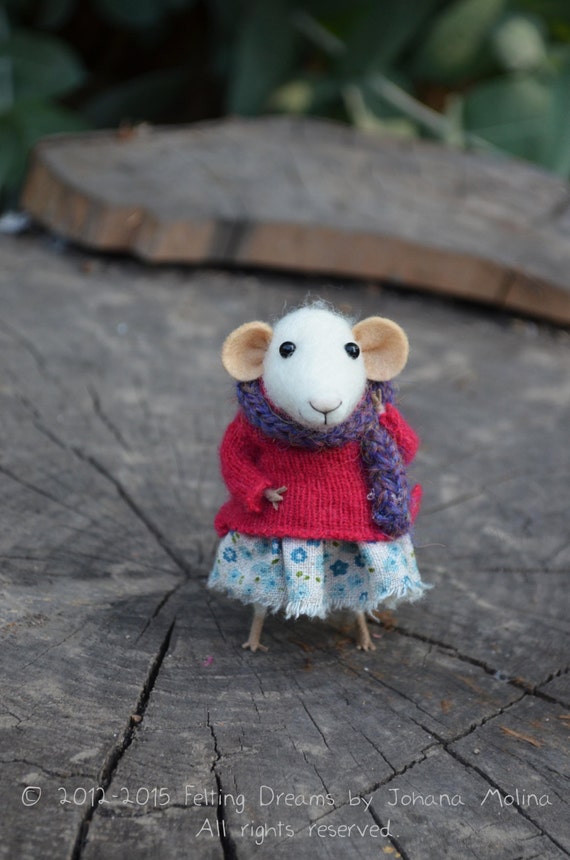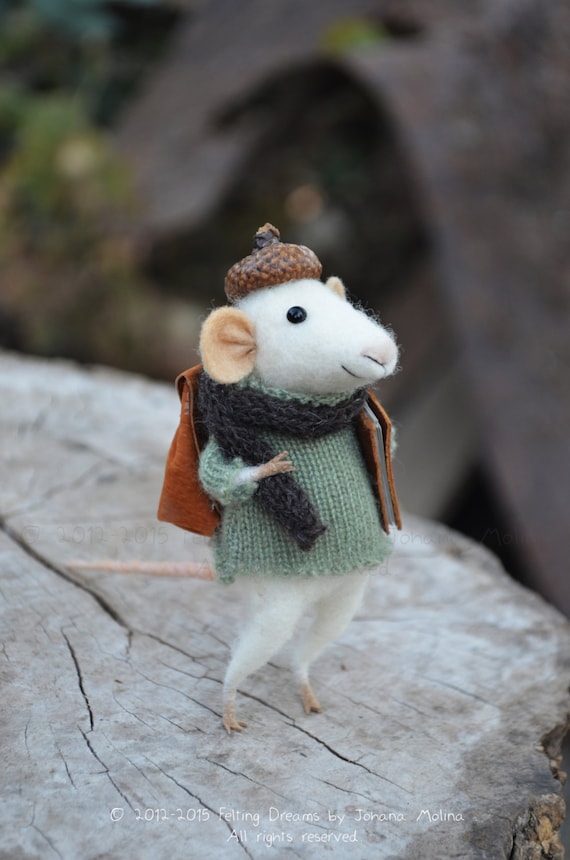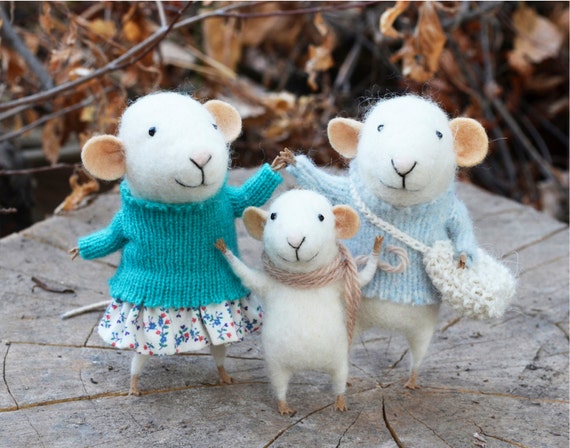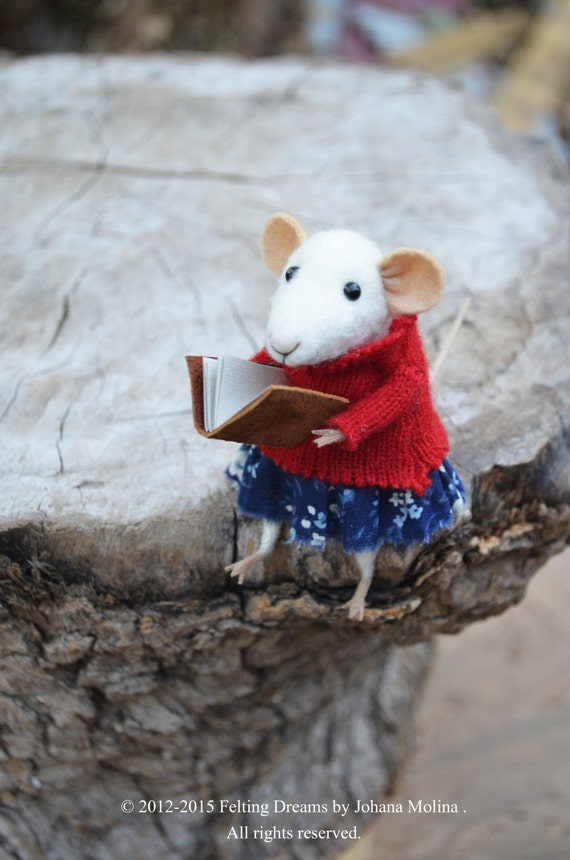 Not just mice-
Here's a sweet bunny family...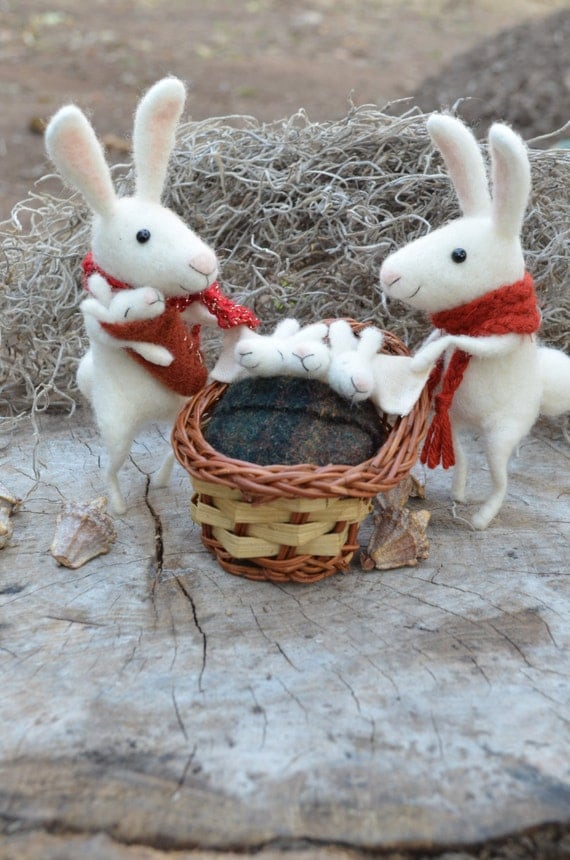 ...and a darling little fox!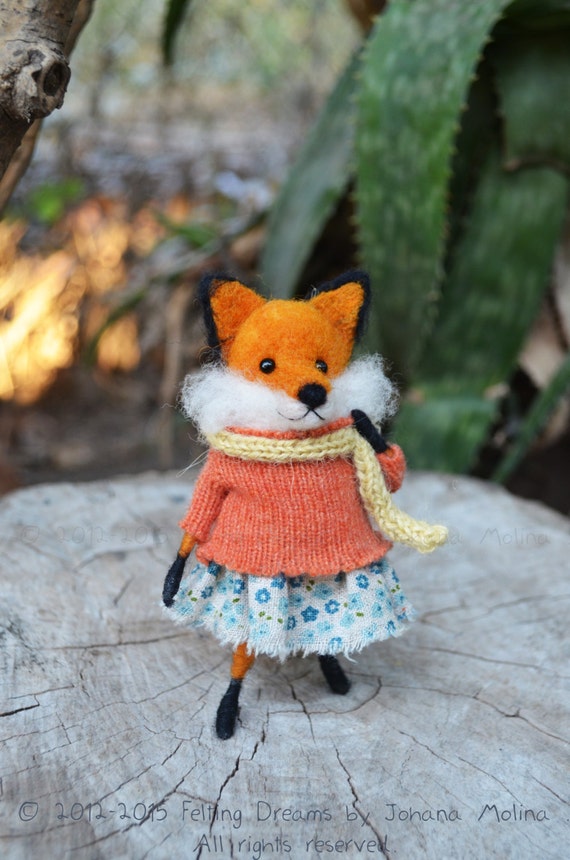 Good night! Sleep tight!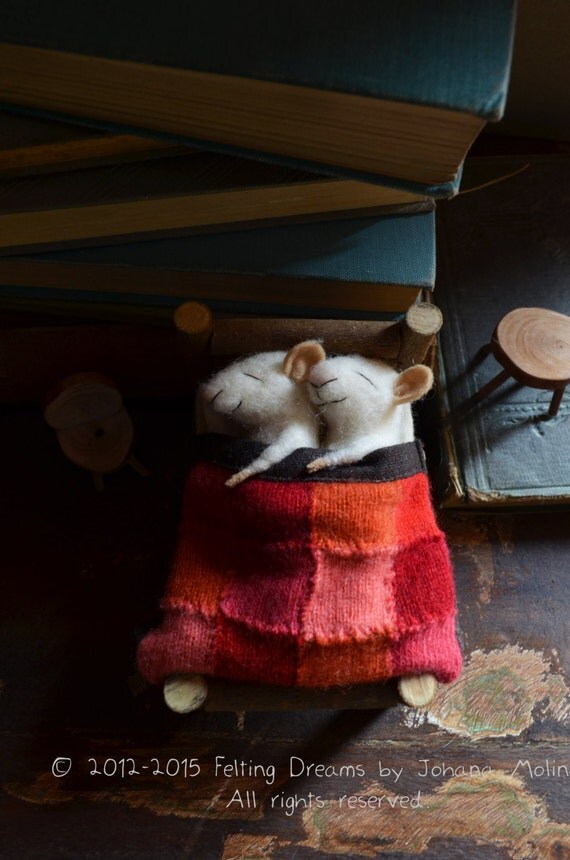 You can find Felting Dreams on
Images used with direct permission from Johana Molina.