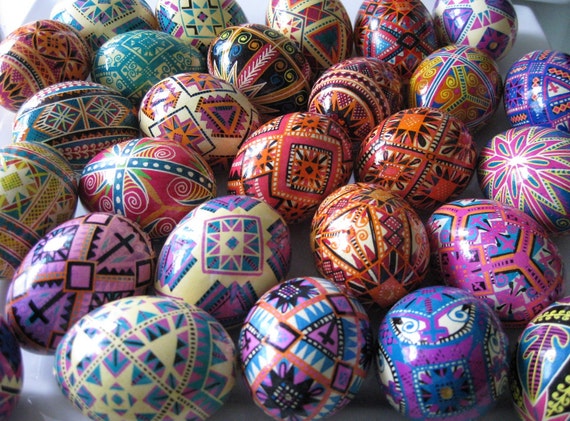 Pysanky. That primitive Ukrainian folk art involving great skill, lots of time,
and no doubt, a steady hand to create those over-the-top fabulous Easter eggs!
I've long been in awe of them, and so a blog feature was inevitable!
Pysanky is plural for pysanka, a Ukrainian word from pysaty, meaning "to write".
The most common way to dye pysanky is with the wax resist method known as batik.
When I came across Katya Trischuk and her Etsy shop,
Ukrainian Easter Eggs,
I just knew you'd be as delighted
as I was to see her colorful creations!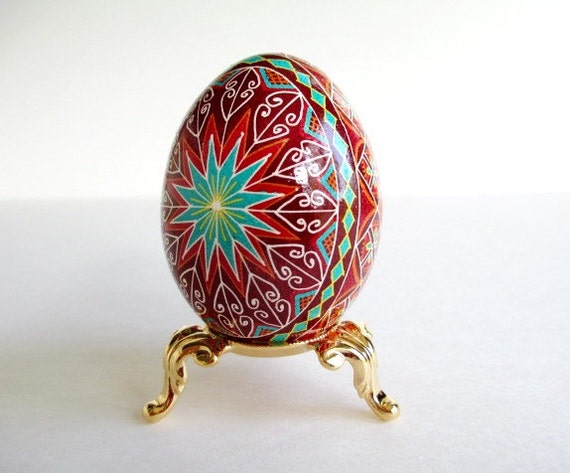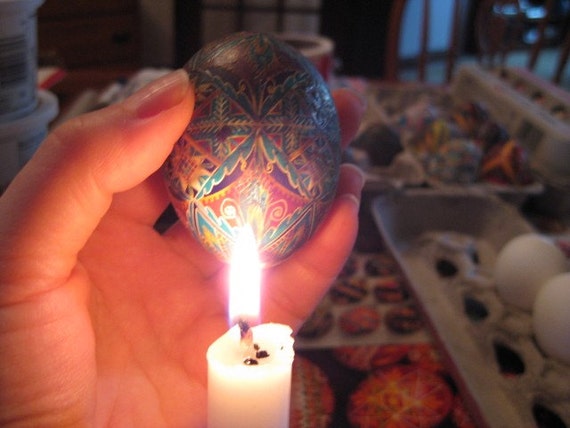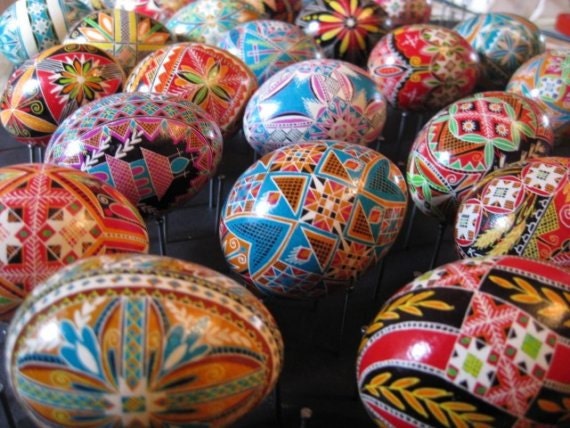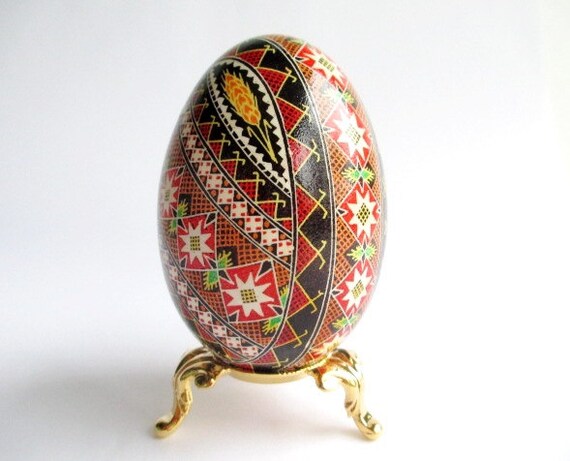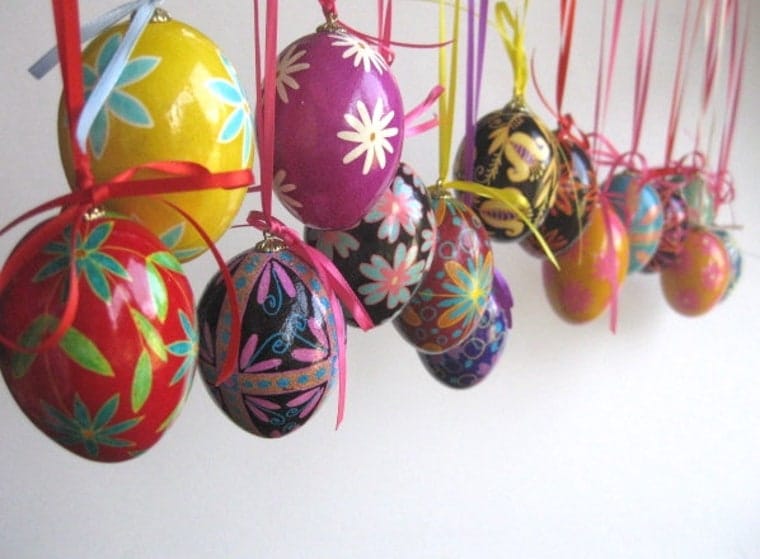 The stunning contrast of black and white.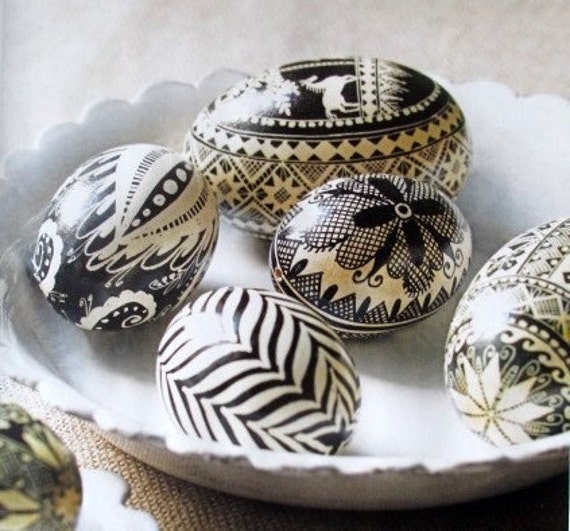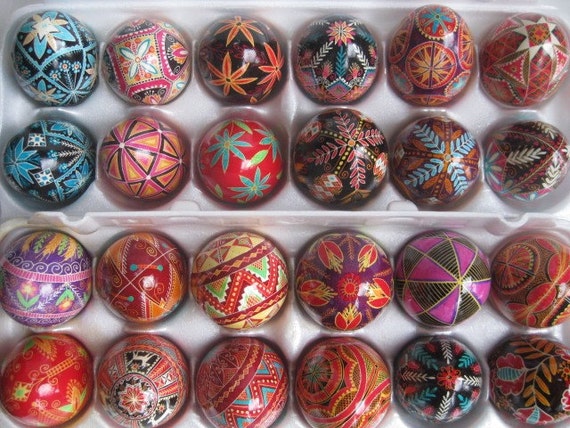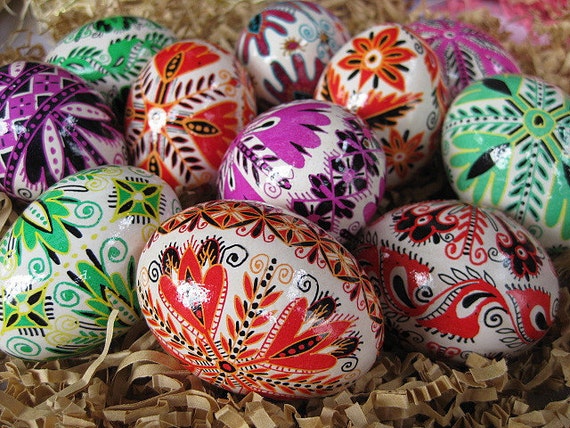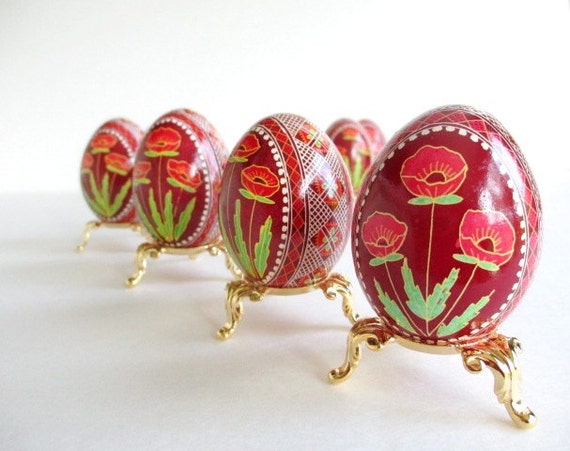 How about this huge ostrich egg pysanka?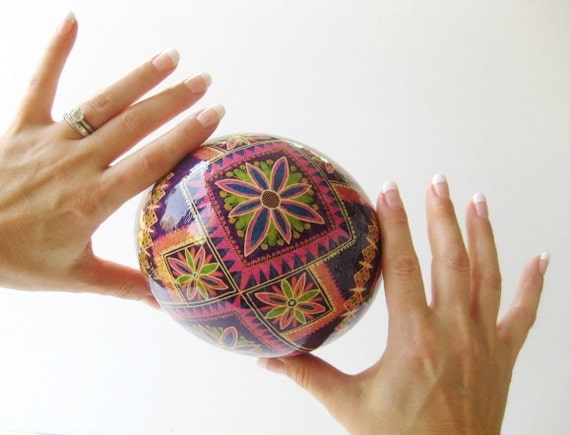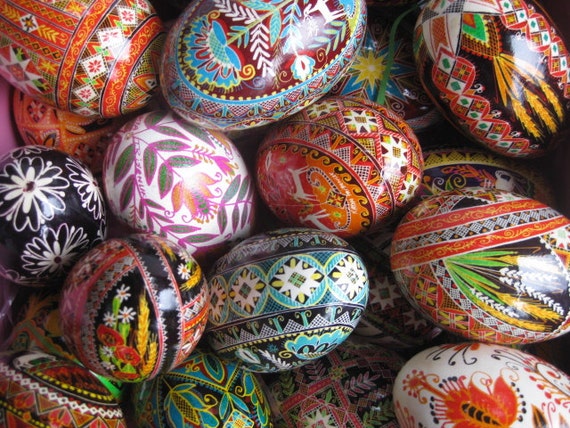 Now check out this post
where I share photos from my experience
attending a Pysanky Workshop!
Here's where you can visit the Ukrainian Easter Egg shop on Etsy!
Images used with direct permission from Katya Trischuck.