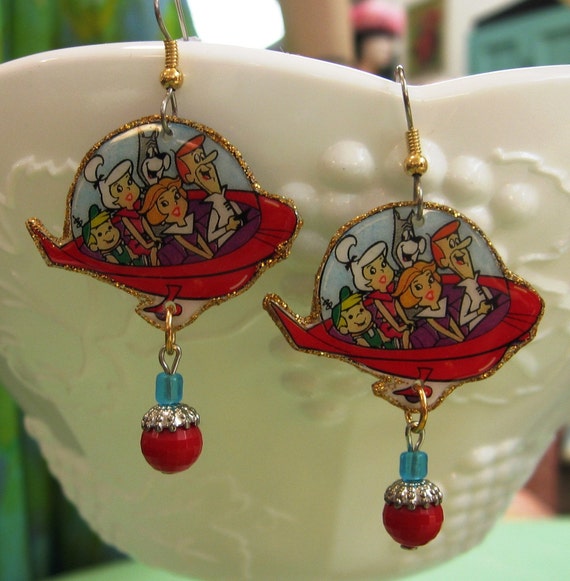 OK. How FUN are these Jetsons earrings?
...and this brooch of the Brazilian Bombshell, Carmen Miranda?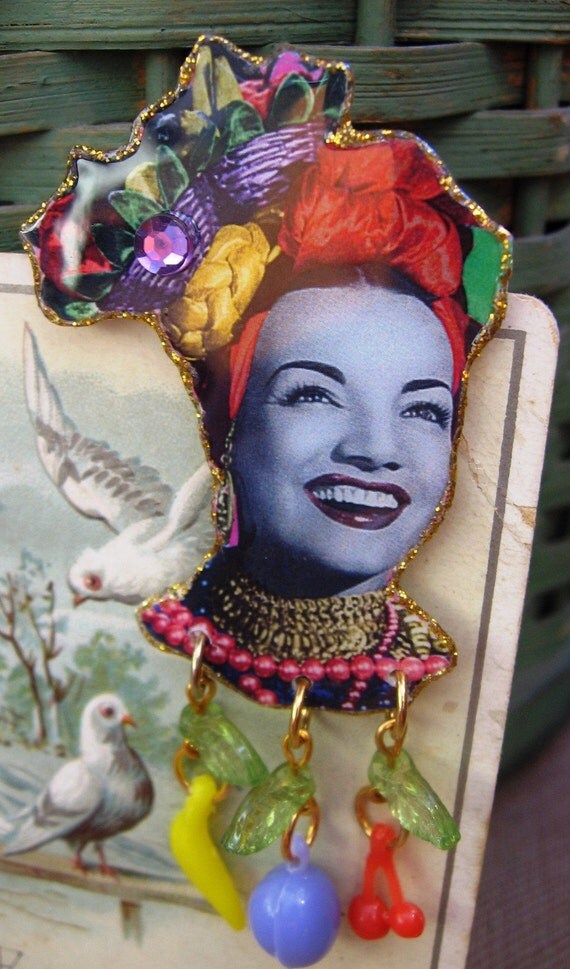 ...not to mention these Sonny & Cher earrings?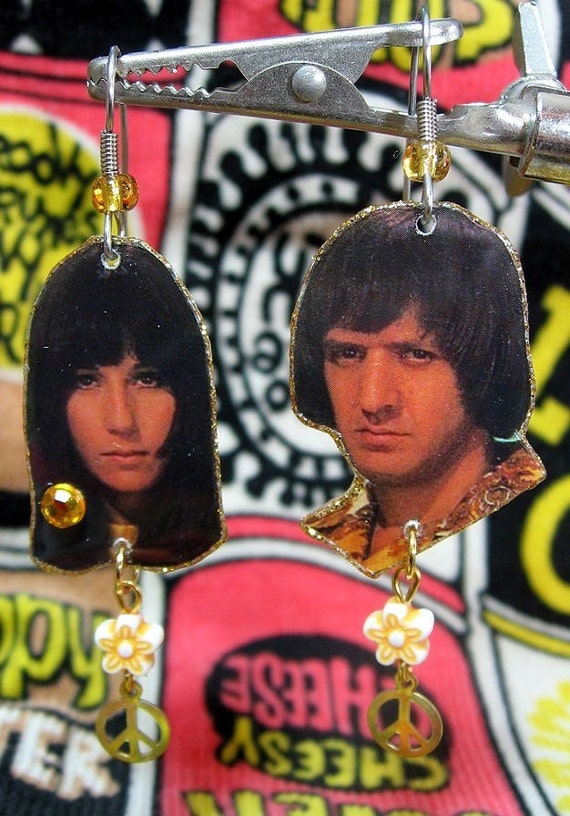 They're super-fabulous pieces of jewelry by Debbie Serdy,
affectionately known as My Aunt Debbie
(by, and in celebration of, her 2 adorable nephews!)
Debbie puts her creative juices into overtime
as she embraces kitch and aims to amuse!
What do Dolly Parton, Lizzie Borden, Shirley Temple,
Edgar Allen Poe,
Audrey Hepburn,
Pee Wee Herman,
Andy Warho
l,
Charlie Chaplin, and Queen Elizabeth
have in common?
Not a thing, other than they're all stars of My Aunt Debbie's creations!
I came upon Debbie's great stuff in a nook of
Madcap & Co., a multi-merchant shop featuring vintage
and handcrafted items in Lancaster, PA.
You may notice characters from Gone With the Wind,
Leave it to Beaver,
The Wizard of Oz, Batman, or
The Dick Van Dyke Show.
And if you don't see what you fancy, she takes special orders!
Deb likes to find "forgotten artifacts" and re-purpose
them into new clothing, jewelry and accessories.
This is smile-bringing, wearable art, guaranteed to brighten your day!
There's sure to be an Elvis sighting, too!
How cool is this? Deb sets out these for the taking;
envelopes stitched from vintage sewing patterns that corral
3 pieces of contact info (vintage flashcard turned business card)
& details on the workshops she holds!
Madcap & Co.
is at 310 N. Queen St. Lancaster, PA.
Other places to find
My Aunt Debbie
:

Debbie -
I have no doubt whatsoever that you are
one exceptionally awesome aunt!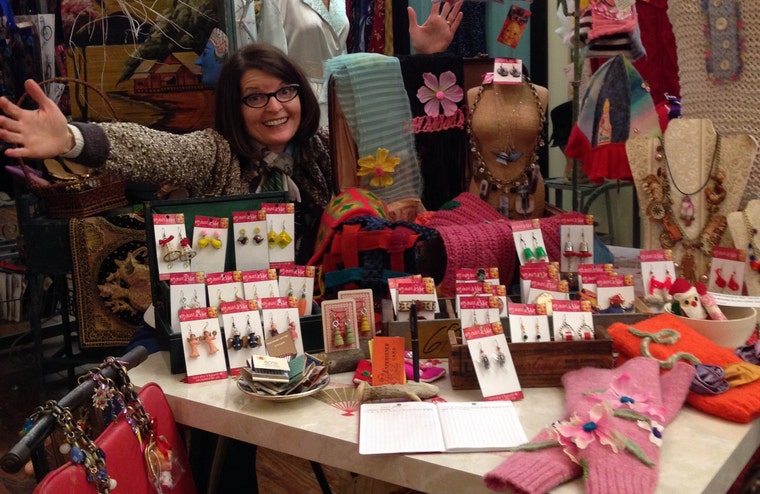 Images used with direct permission from Deborah Serdy.