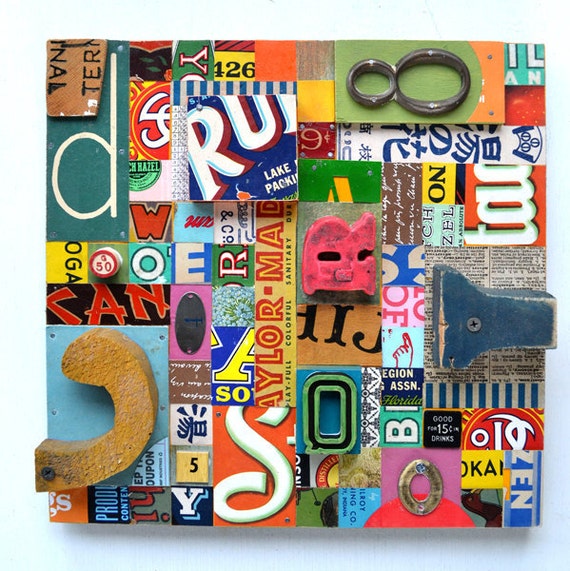 A successful painter and graphic designer, Elizabeth Rosen has quite a flair for art.
What grabs me most are her 3-D mixed-media collages and sculptures.
She pulls together collections of items in a quirky way that is hard to resist.
And for quirky folk like me, that equals pure, lighthearted fun!