bycommonconsent
American Gothic
is one of the most recognizable paintings
as well as one for which hundreds of parodies have been made,
with subjects from aliens and cartoon characters to political figures.
Here is just a handful of the spoofs for your enjoyment!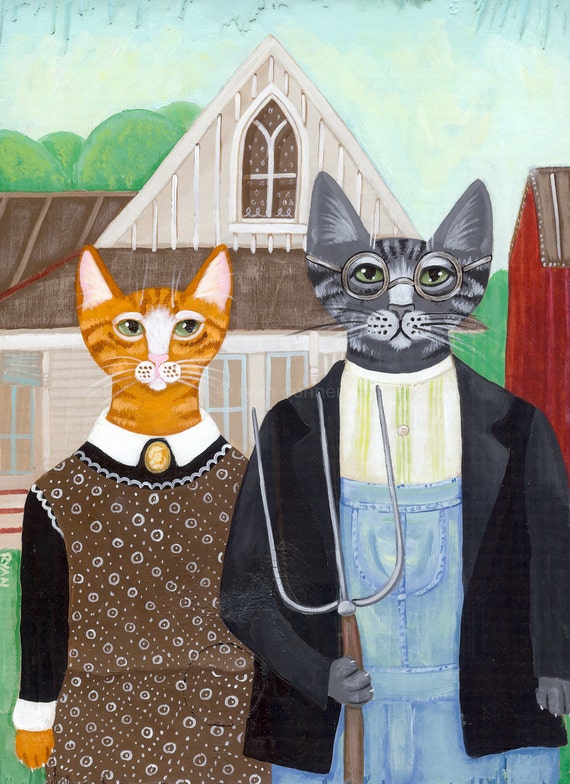 kilkenneycatart
powerpig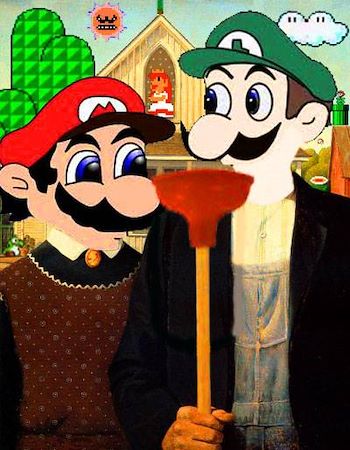 artsonia
hohumcards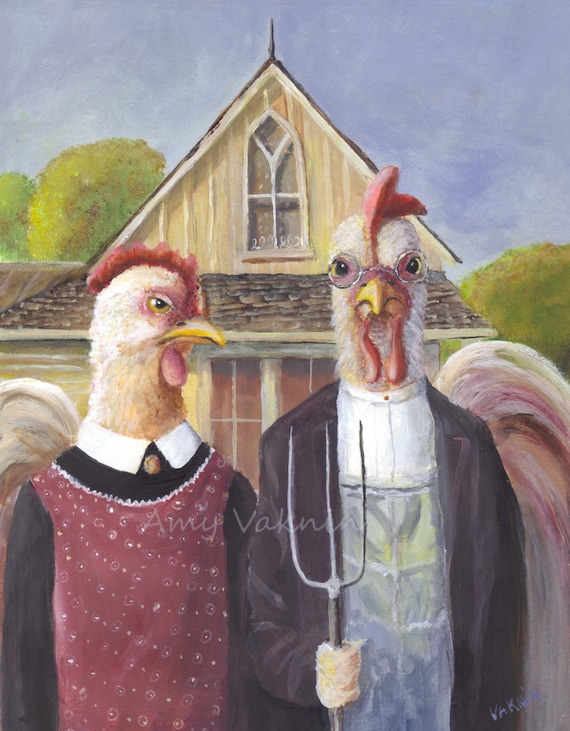 amyvaknin
coolcosplay
squidoo
worth1000
In 1930, artist Grant Wood chose to paint an Iowa farmhouse that intrigued him because of its unusual arched window in the Gothic style. (So that's where he got the name of his painting!)
He chose his sister and his dentist as models to portray
the pitchfork-wielding farmer and his spinster daughter.
They're shown in this photo next to the finished piece of art.
avenuetrim