art print via yardgallery
Cathrineholm is a brand of enamelware from Norway.
I have to level with you. At first, I thought these pieces were designed by a woman named Catherine Holm.
I was glad to learn that I'm among many who've made that mistake. :)
Initially producing agricultural equipment and wrought iron, Cathrineholm operated from 1907 to 1970. Its
enamel kitchenware became known as very tasteful Scandinavian design. The well-loved lotus pattern is thanks to designer
Grette Prytz Kittlesen.
These mid-century items are highly collectible. So many vibrant colors! It would be fun to have a piece or two to coordinate with your kitchen color scheme.
I just love this retro look!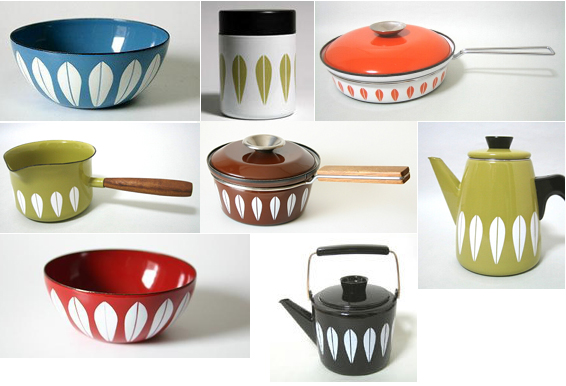 via blog.naver