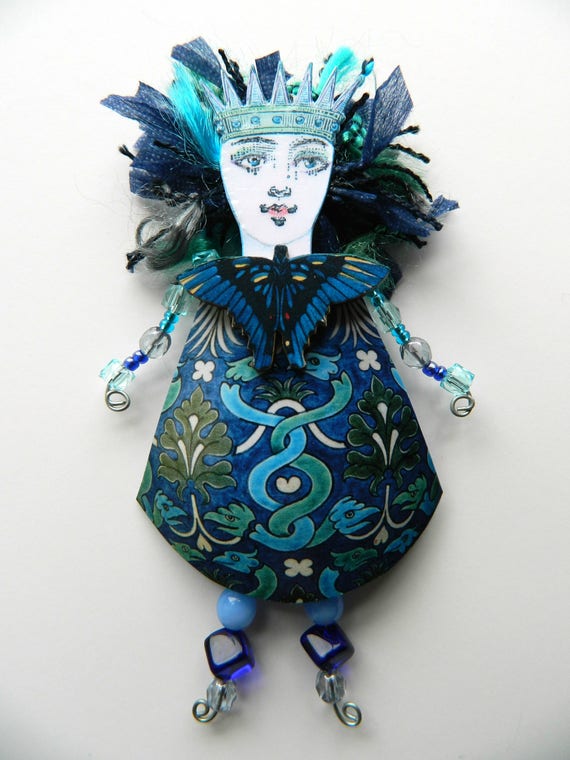 Peculiar? Yes!
And also very creative, very colorful, and very, very cool!
Julia's handcrafted paper dolls, brooches & magnets are wonderful.
Her mixed media creations bring a touch of funky and a blast of fun!
Take a look at some of my faves~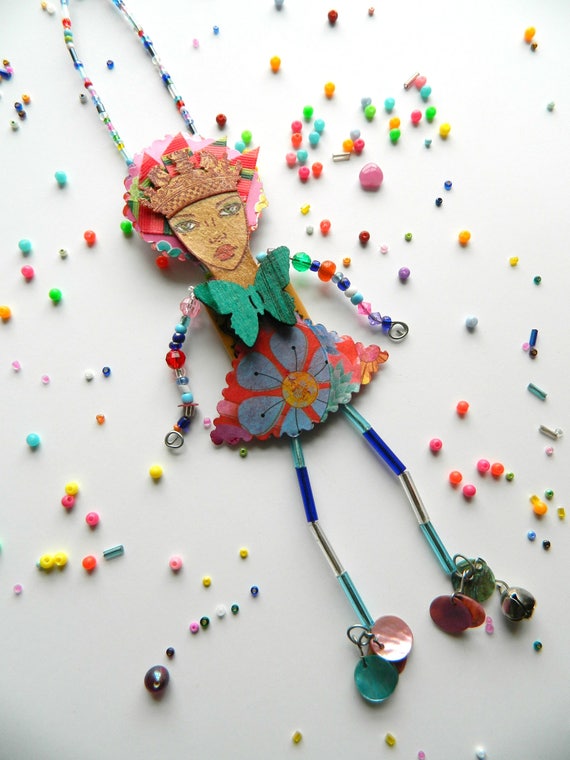 This one is a bit "Tina Turner-esque," wouldn't you say?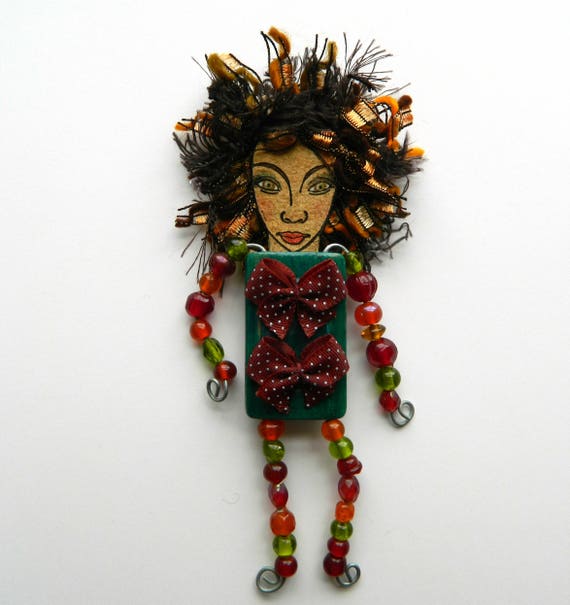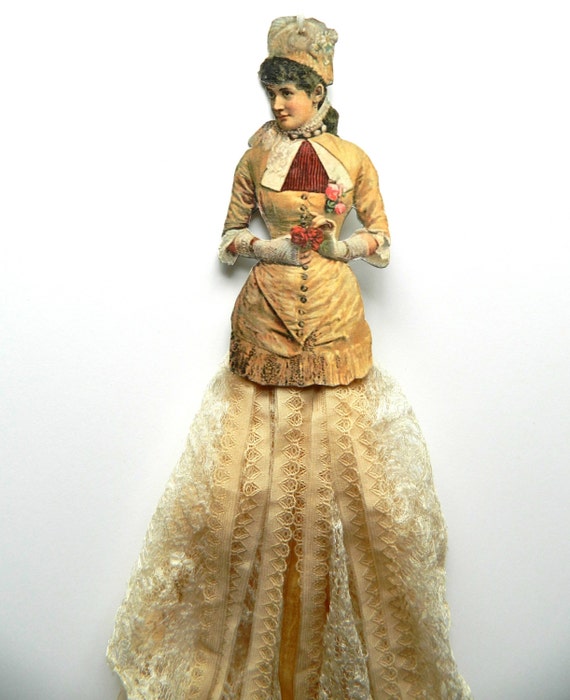 Julia likes to make fanciful mermaids!
This one is articulated.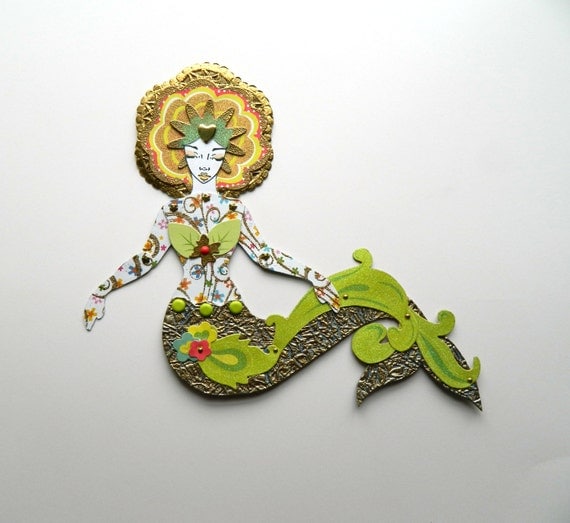 A bevy of mini butterfly shadowboxes!
This little gal is a sweet as sugar!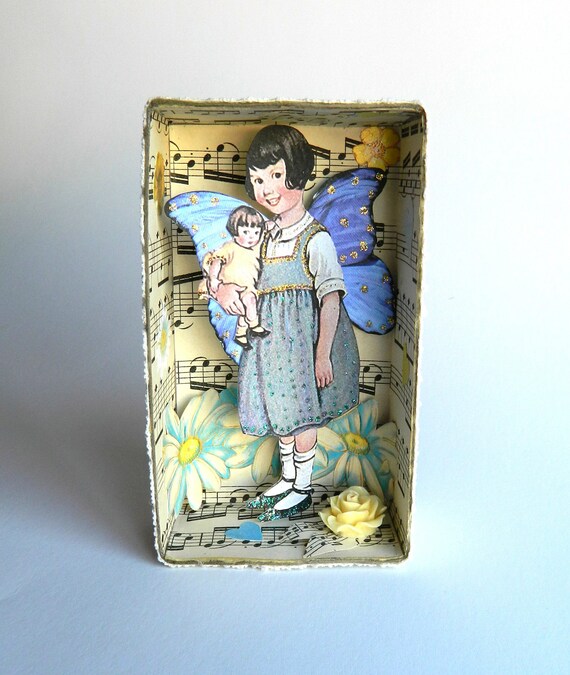 Where to see more of Julia Peculiar: