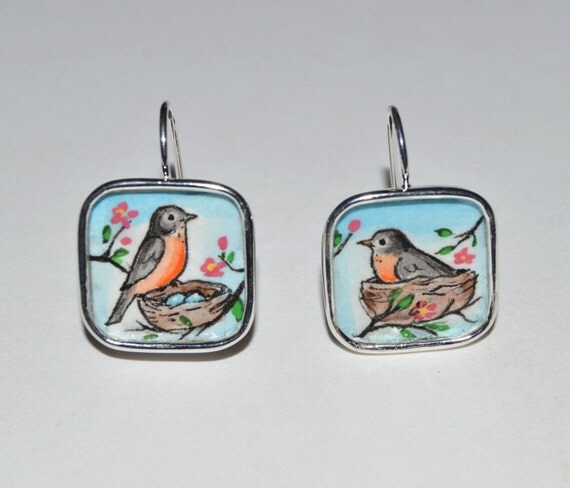 The robin redbreast is a sure sign of spring.
I've sighted two of them!
Aren't these hand-painted earrings just lovely?
The talented Jean Cotton of Jean Cotton Studio in Rhode Island
paints in miniature to create these wonderful pieces of jewelry.
Take a look at more of Jean's wearable art~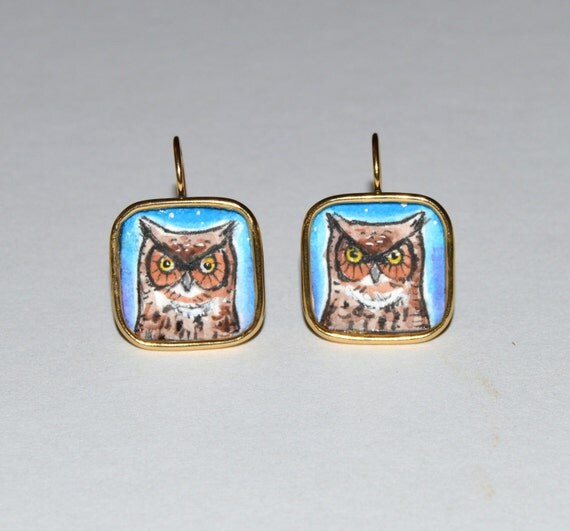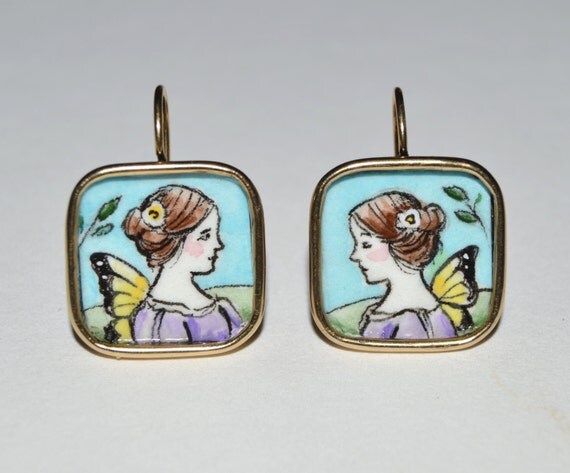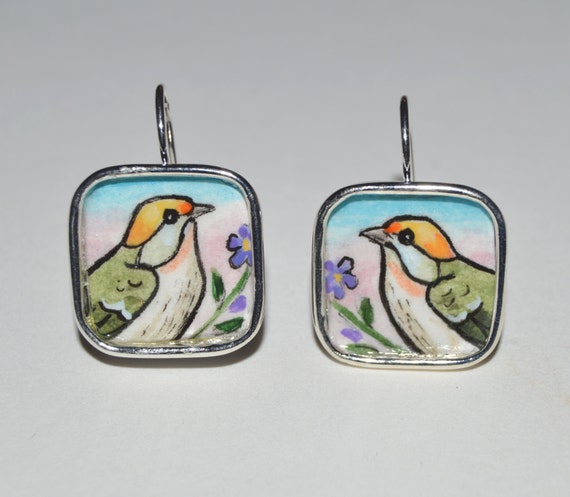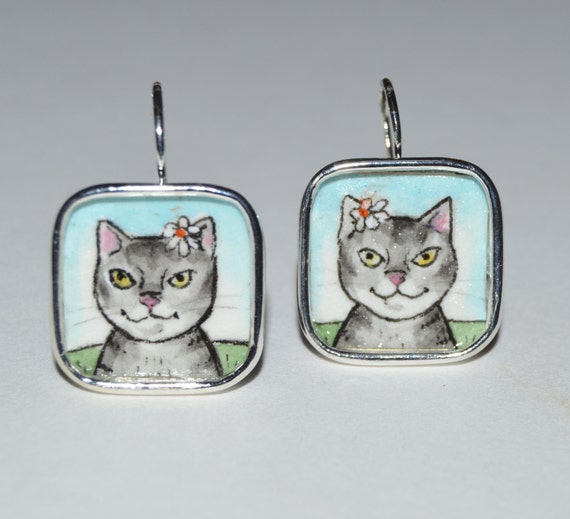 You can find Jean's earrings in her shop on Etsy!
Images used with direct permission from Jean Cotton.