feuillesmortes

I've always been intrigued by paintings such as these,
entitled
Primrose and Feather.
A unique style...possibly by a particular artist - I had to learn more.
Alphonse Mucha was my introduction to the design style
known as Art Nouveau,
which in French, means "new art."
It was most popular during the years 1890 to 1910.
Born in Moravia (now part of the Czech Republic) in 1860,
Mucha studied art in Germany
and later Paris, where he worked as an illustrator.
The turning point for Mucha came when he was commissioned to create a poster
for the famous actress Sarah Bernhardt and her stage show Gismonda.


Mucha quickly grew in popularity.
I've chosen to share some of his work that shows his trademark style:
He painted beautiful women with long, flowing gowns and hair,
surrounding them with flowers and adding stylized halos around their heads.
Soft, lighter shades were chosen instead of the usual bright colors of the time.
His posters and decorative panels often were narrow and rectangular in shape.




The Seasons
Spring, Summer, Autumn, Winter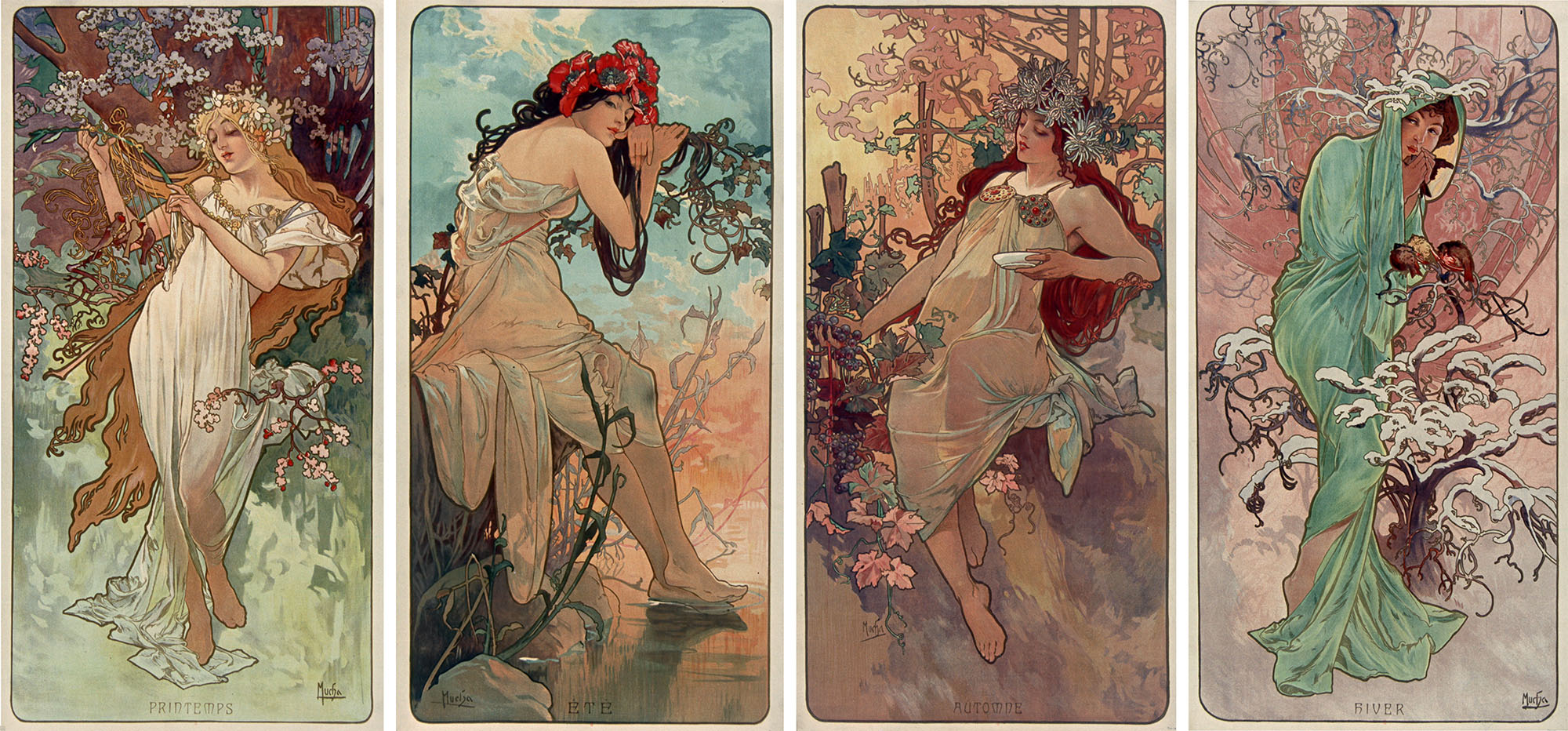 codex99




Byzantine Heads
Precious Stones
Topaz, Ruby, Amethyst, Emerald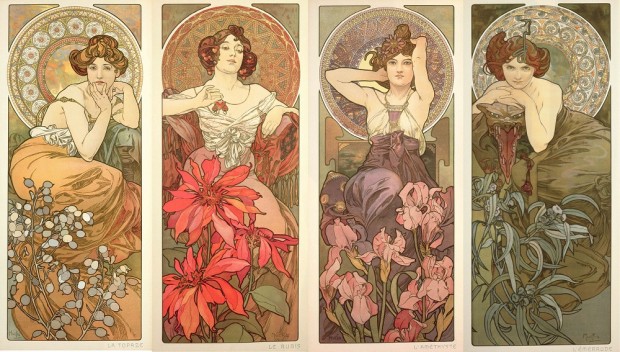 muchafoundation
Alphonse Mucha became
one of the foremost artists of the Art Nouveau period.
Ivy and Laurel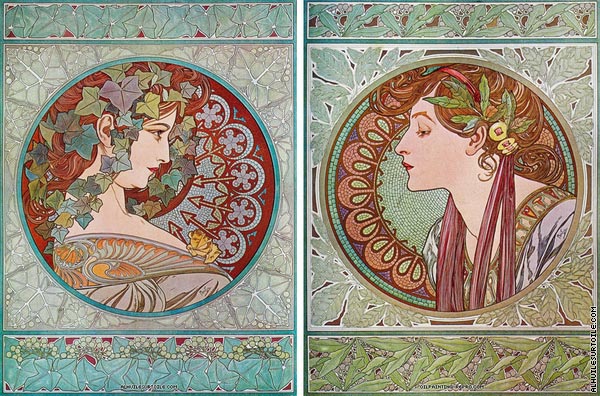 oilpainting-repro
Enjoy the Mucha Foundation website.